Over the years, Cartoon Network has made some really good video games.
Since its start in 1992, Cartoon Network has given fans many memorable shows, like Scooby-Doo, Tom and Jerry, and Teen Titans, to name a few. The station didn't stop there. Its studio made a number of original series, including Courage the Cowardly Dog, Johnny Bravo, Ed, Edd, n Eddy, and many more.
Cartoon Network chose to give its fans what they wanted by releasing video games based on some of its most popular series. The station would also put out games with many of the characters from racing, fighting, and online games under their own names. If you want to feel a little bit of nostalgia, why not play some of these games?
The Grim Adventures Of Billy & Mandy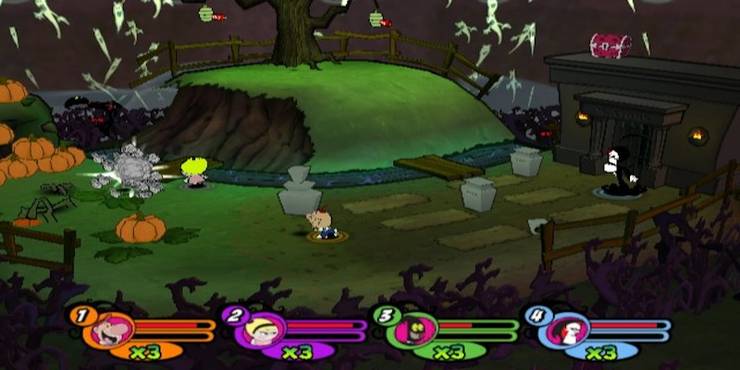 The Grim Adventures of Billy & Mandy is a fighting game for multiple players on a platform that came out in 2006. In this game, the main characters, Grim, Billy, and Mandy, are looking for the person who let Mojo Balls out of Grim's trunk.
As you move through the game's eight stages, you can play as the three main characters and another starting. You can get more characters by meeting certain requirements in each stage or throughout the whole game. Each character has their own light and heavy attacks, and after collecting ten Mojo Balls, they can release a fury of attacks. The show was known for its funny dialogue, fights, and scenes, all of which are in the game.
Dexter's Laboratory: Robot Rampage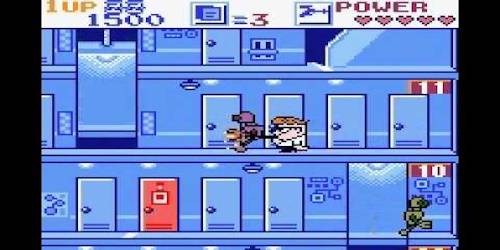 Robot Rampage brought the fight between Dexter and Mandark from Dexter's Lab to the Game Boy Color. In this action-adventure game, you play as Dexter as he tries to stop Mandark from taking over his robots and making trouble in his lab.
You can move between the 16 floors by using doors, escalators, and elevators. There are three doors, and behind each one is a different thing. One door gives Dexter guns and health, another gives him a code that will help him beat the enemy robots, and the last one he can't go through. At the end of each level, you have to beat a long line of enemies.
Codename: Kids Next Door – Operation VIDEOGAME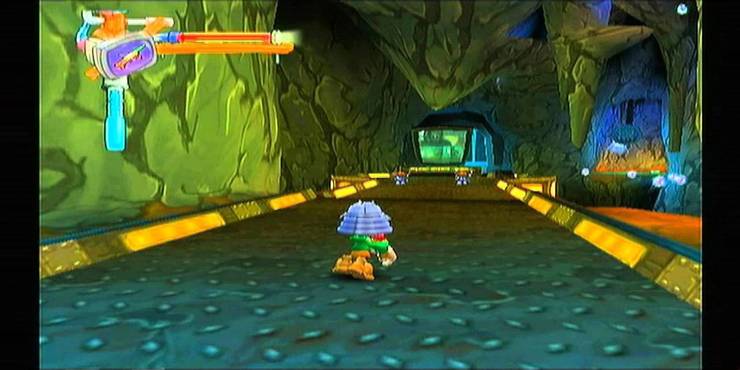 Many kids wanted to join the team after watching Codename: Kids Next Door, and in Codename: Kids Next Door, they did. Fans got to play as the figures in Operation VIDEOGAME. In this game, you face off against some of the KND's most famous and scary bad guys.
You get to play as all five characters through the different levels, which include driving around in cars, collecting rainbow monkeys, collecting limited edition trading cards, and fighting enemies. There are also things you can unlock, like different outfits for the characters, different ways to play the game, and a lot of references to the show.
Cartoon Network: FusionFall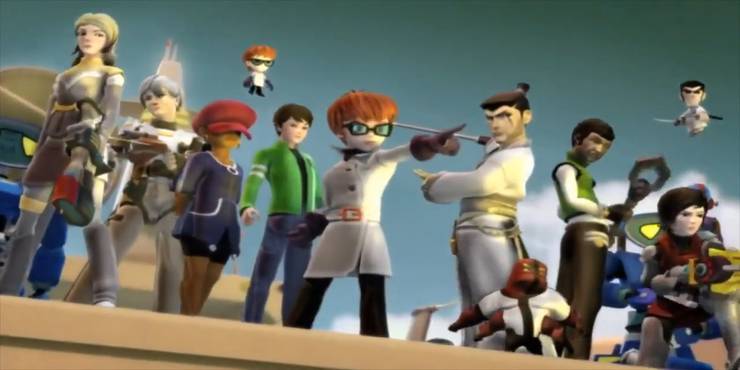 When you think of Cartoon Network, an MMORPG is probably not the first thing that comes to mind. FusionFall on Cartoon Network told a story about an alien invasion in its world. In this game, many well-known Cartoon Network figures work together to stop Lord Fuse from taking over Earth.
You can make your own character, but CN figures from Ben 10, Foster's Home for Imaginary Friends, Generator Rex, Toonami, and many more will help you along the way. In terms of how the game is played, you fight a lot of enemies both at a distance and up close, beating them and getting better weapons and clothes as you go.
Ben 10: Protector Of Earth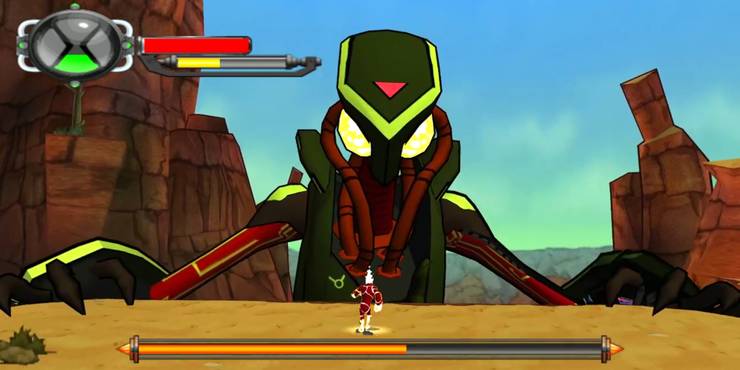 Ben 10 was a big hit because it had so many great characters and great writing. Ben 10 had a lot of products and spin-offs, and it also had a lot of video games, with Ben 10: Protector of Earth possibly being one of the best.
In this game, you play as Ben Tennyson, who is on a quest to find the stolen DNA samples for the Omnitrix all over the United States. At first, you will only be able to use a few of Ben's alien forms for a short time. As you move through the levels and beat the bosses, you'll be able to change into more and longer-lasting forms. There are also attack combos, power boosts, and being invincible, all of which help you and charge the Omnitrix.
Teen Titans GO Figure!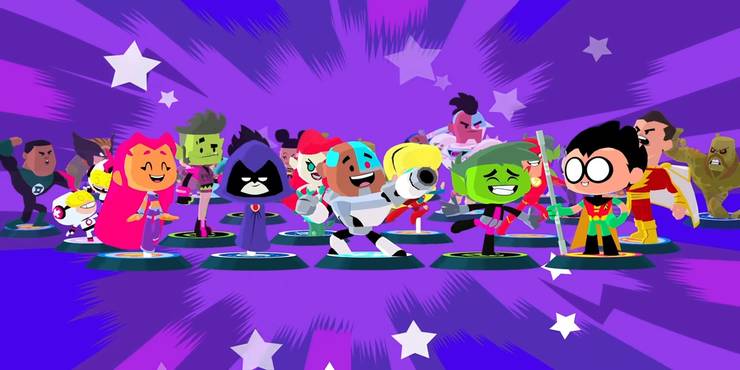 Teen Titans GO Figure is a mobile game that is a sequel to Teeny Titans, which was a very famous game. In this game, you get to fight and collect a lot of tiny figures. There are more than 100 to get.
You can make your squad look however you want, level up your figures as you fight, and find out who is trying to stop them. You can play as one of the Teen Titans, whose voices are done by the original cast, and go to many famous DC places. You can play against your friends, play in multi-player games, and even unlock characters like Batman, Wonder Woman, and the Legion of Doom, to name a few.
Adventure Time: Hey Ice King! Why'd You Steal Our Garbage?!!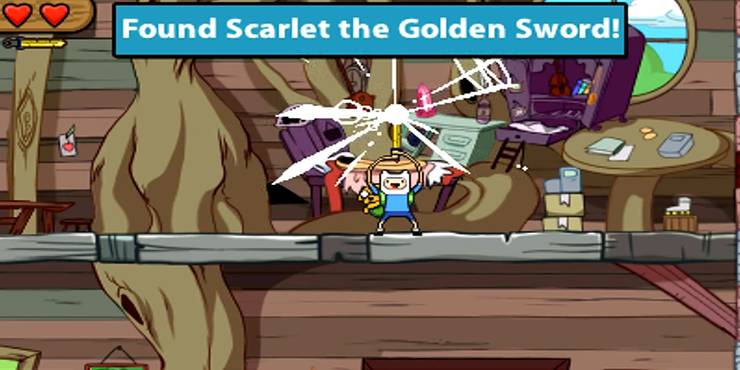 Even though the name of the game might explain itself, that's not how Adventure Time works. Hey, Ice King! says Adventure Time. Why did you take our trash? You play as Finn and Jake as they try to find out why the Ice King took their trash.
This action-adventure game has a top-down view of the Land of Ooo. You can go into dungeons, which give you a side-scrolling 2D view, fight enemies, and get a lot of items and tools from the show. There are also a lot of non-playable people (NPCs) in the game.
Steven Universe: Save The Light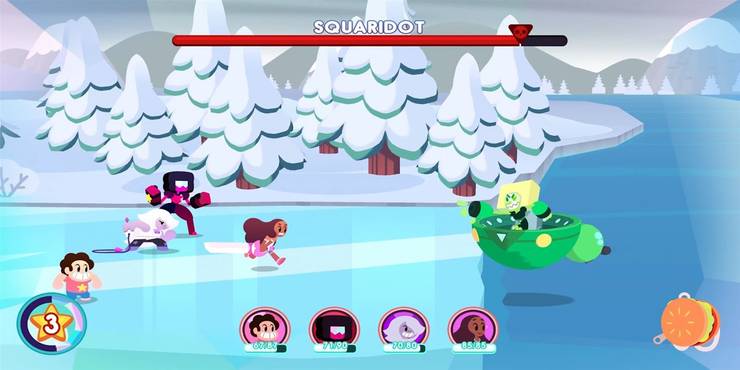 Steven Universe could be one of the most popular shows to come from Cartoon Network in recent years. All three games in the series are great, but Steven Universe: Save the Light might be the fan favorite.
Steven and the Gems go on a mission in this action-adventure RPG to find a mystery warrior who stole a powerful weapon. Out of the eight available characters, you can choose who will lead the team, and each choice you make changes how Breakout Game is played. The fact that the Steven Universe team made up the story is one of the coolest things about this game.
Samurai Jack: Battle Through Time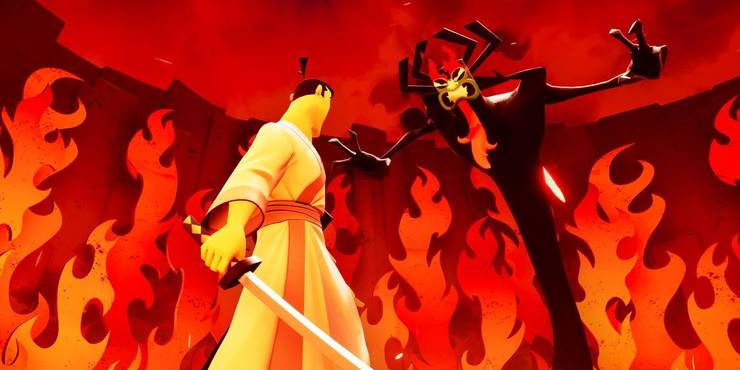 Samurai Jack was one of the more serious shows on Cartoon Network, but the way it showed and inspired samurai culture made it a hit with viewers. Samurai Jack: Battle Through Time is a video game based on the action-adventure show of the same name.
This game shows a different way the series ending could have gone. You play as Samurai Jack as he fights his way out of Aku's future over the course of nine levels. Throughout the game, there are many enemies to fight, as well as weapons, items, and upgrades that make fighting better. One of the coolest things about this game is that you can change the level of challenge from "beginner" to "Master of Masters," which is the hardest level.
MultiVersus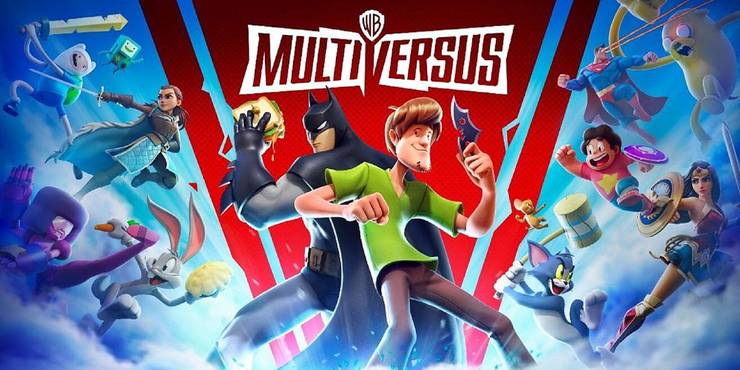 Many companies have tried to make games with all of their characters that are similar to Super Smash Bros. Since Warner Media owns Cartoon Network, we got to see conversations between characters we never thought we'd see.
When the open test for MultiVersus came out, we got to see some well-known Cartoon Network characters go up against characters from Warner Bros. You would battle against each other in teams of two in different venues like the Batcave. The game is set to come out in 2024, but characters like Harley Quinn, Shaggy, Finn the Human, The Iron Giant, Arya Stark, Bugs Bunny, Steven Universe, and many more have already shown off some amazing fights.