Here are some of the most downloaded games for iOS.
Everyone has been in a situation where they badly want something to do, like in a waiting room, on the bus, or during a lunch break. The good news is that the iPhone has your back. You can find a lot of fun games in the App Store that you can play anywhere.
You'll never be bored if you have an iOS device. You're sure to find something you like on your Apple device, whether you want a cozy experience, an epic open-world journey, or a port of one of the most popular video games of all time.
Pokemon Sleep Makes Bedtime Fun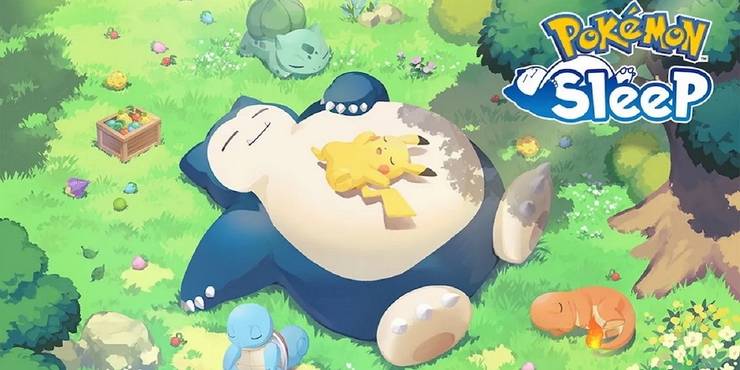 A computer game that you play at night? At least you won't have to play it until dawn. Pokemon Sleep is a game that keeps track of how you sleep and gives you points for getting good rest. When you wake up, more Pokemon will be there to greet you the more you sleep.
You can spend time with your Snorlax, give it food, and raise its rank during the day. The chances of finding a rare Pokemon go up as Snorlax gets stronger. You'll get a report every morning about how you slept, including how long you slept and if you tossed and turned.
Genshin Impact Is A Zelda-Esque Adventure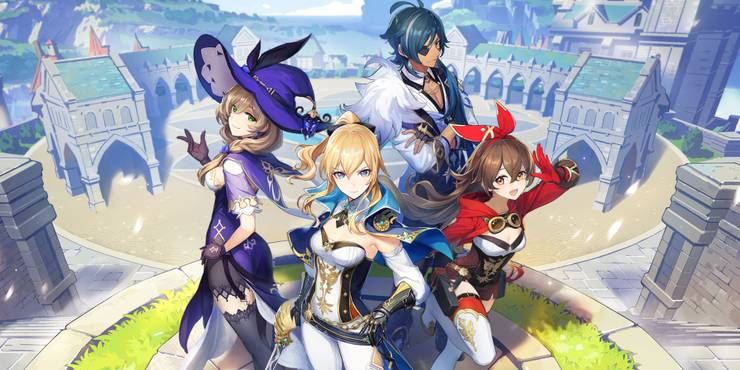 This is the game for you if you like Zelda. Genshin Impact is an action game with an open world, like Breath of the Wild and Tears of the Kingdom.You are a traveler looking for your lost brother or sister in the vast land of Teyvat. There are a lot of secrets, tasks, quests, and bosses in the world. Every time you turn a corner, you'll find something new.
You can unlock different characters to play as, and each one has unique skills that let you explore and fight in new ways. If you want to play with a friend, you can even do it online. Plus, you can play it for free.
Roblox Offers Endless Content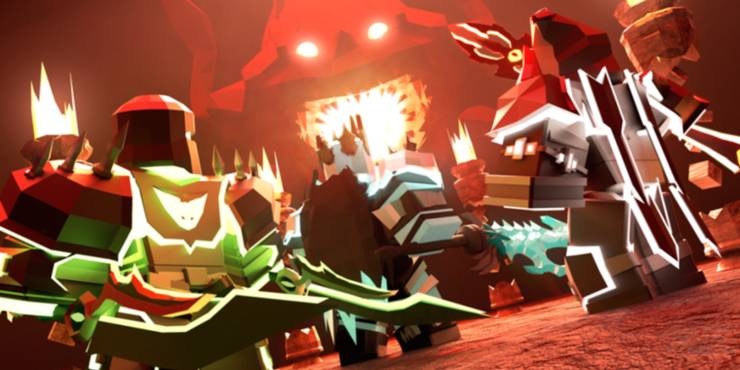 Who played with Legos when they were young? Roblox is like Minecraft, but bigger. It's a program that lets you make your own video games or play games made by other people. It came out in 2006, and there are still many games to play and a strong group.
There's something for everyone to enjoy, whether they like platformers, first-person shooters, puzzle games, or something else. There's even support for games on different platforms, and since you can play many of the games with friends, it's a great way to play with more than one person.
Grand Theft Auto: San Andreas Is A Solid Port Of A Classic Game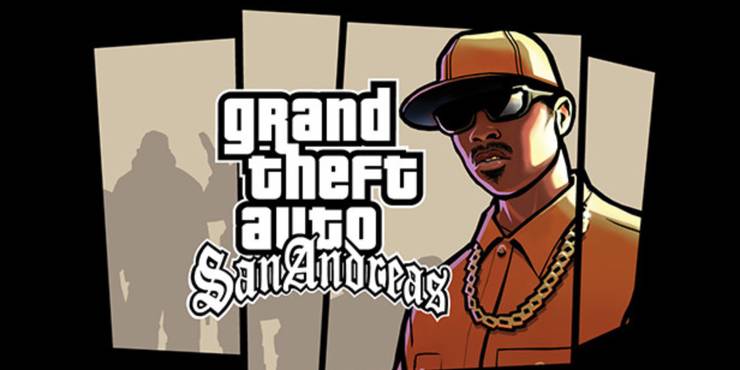 It's crazy that a PlayStation 2 game can be played on an iPhone. Grand Theft Auto: San Andreas is an open-world game where you play as CJ, a former gangster who goes back to crime after his mother is killed. You can follow the story or explore the city and try to cause as much chaos as possible without getting caught.
This is one of the few times when the mobile version is better than the remastered PC version. Since the original version of the game has been taken off Steam, the iOS version is the only way to play it right now. It's a good way to play this GTA favorite again because it works with controllers.
Stardew Valley Is The Ultimate Cozy Game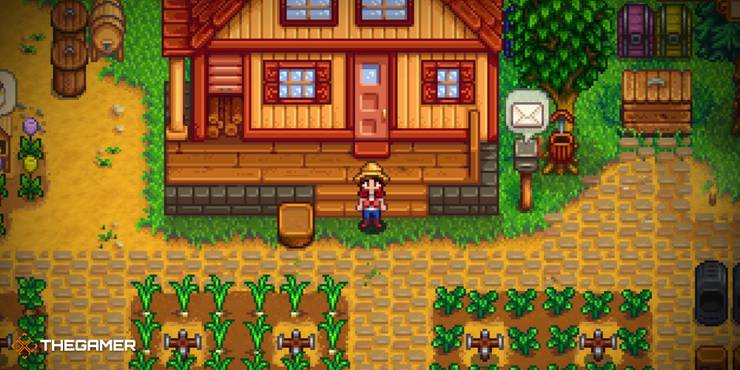 Stardew Valley is great if you want a cozy game like Harvest Moon or Animal Crossing. It's a simulation of farming where you plant and gather crops, go fishing, get to know the people in the town, and fight monsters in the mines. There are even parts of the game that let you date a neighbor and start a family with them.
The iPhone version of the game looks and feels great, and it has all the fun of the console version. It's a great choice if you want to play a game that will help you relax after a long day.
Five Nights At Freddy's Revolutionized Horror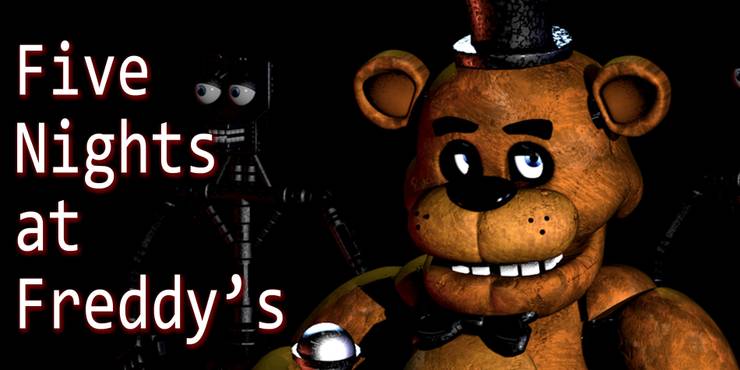 With all the buzz about the Five Nights At Freddy's movie, now is the best time to see where the series started. You're stuck in a haunted pizza place and have to watch the security cams as the haunted animatronics slowly move toward your office.
When it came out in 2014, FNAF was a big deal because nothing else was like it. Some of the most exciting parts of the game are when you feel helpless and don't know what to do. Even after all these years, it's still scary.
Plague Inc. Is A Chaotic Strategy Game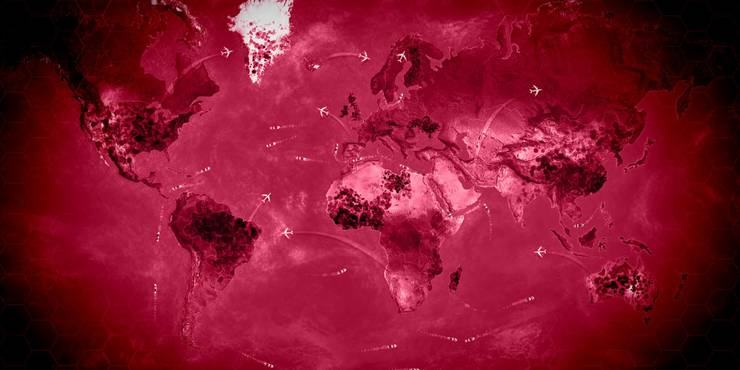 Have you ever wanted to be in charge of everything? In Plague Inc., you can.You made a disease that kills people. Your goal is to let it out, make as much trouble as you can, and get rid of anything that gets in your way.
Plague Inc. is a real-time strategy game in which you watch how your plague affects the world and make it stronger by changing it. You can cause chaos in many ways, such as by making a zombie virus that turns everyone into zombies or a disease that makes everyone's brains go fuzzy.
Geometry Dash Is A Fast-Paced Rhythm Game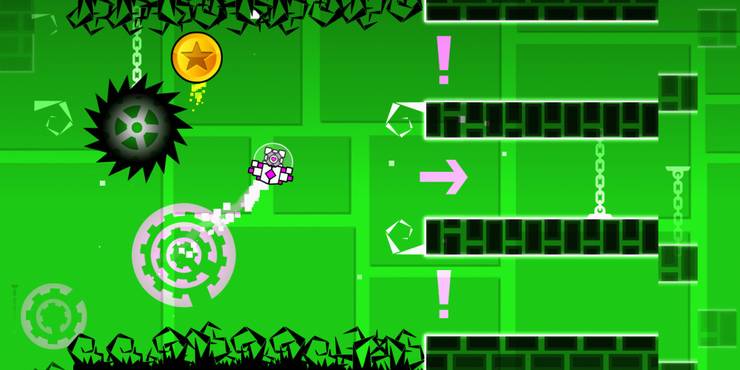 Geometry Dash is a fun game because it mixes action-platforming with rhythm game mechanics. To make your character jump over hurdles, you tap the screen to the beat of the music. The pictures are simple, but the bright colors make them stand out.
The best thing about Spacebar Clicker is its music, which has some of the most catchy songs in mobile gaming. The levels are short and interesting, and every now and then you get a new twist to keep things interesting. It's a hard game, but it's great at making you say, "Just one more try."
Heads Up! Is The Perfect Party Game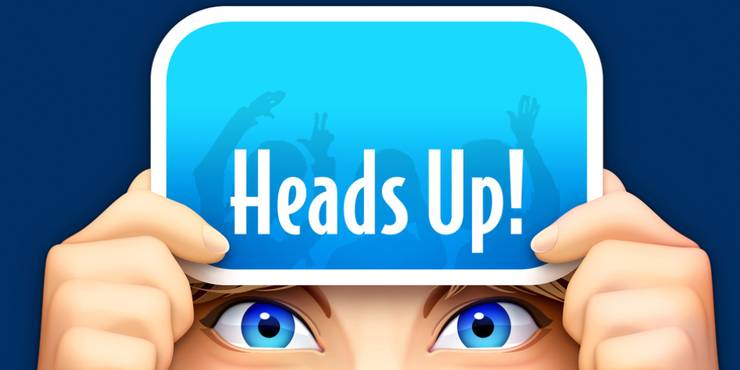 Here's a great game to play at your next game night. Heads Up! is a party game where one person holds the phone away from them so that everyone else can see the screen. Your team has 60 seconds to get you to guess as many of the words as possible that come up.
The words can be anything, like the names of important people or the names of well-known movies. If you want to make things more interesting, you can add extra challenges, like only giving hints by humming or speaking in funny accents. It can be played with at least two people, but it can also be played with a lot of people.
Minecraft Is A Legendary Video Game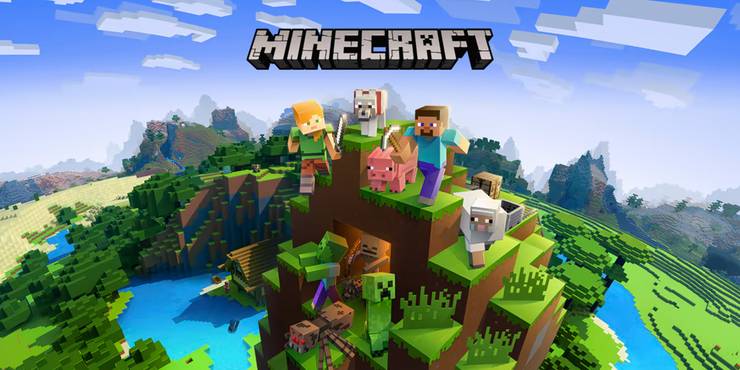 Minecraft isn't the only famous sandbox game. It's one of the most popular PC games of all time, and you can play it on your iPhone. You can explore a blocky world that goes on forever, gather materials, make things, and build as much as you want. If you can think it up, you can make it happen.
Depending on the mode you choose, you can either take your time building things or try to stay alive as long as possible while avoiding enemies. If you want an easy-to-use version that you can take with you anywhere, the iOS app is a great pick.