The Metal Gear series likes to be weird, but these pieces of technology do exist in the real world.
Action games often use strange technology, and Metal Gear is at the front of the pack.The bipedal nuke-launching mechs that give the game its name are less successful than regular launch silos. AI is more of a danger to the creative community than to the US political system, and if it were, it would probably try to control the internet from boring server rooms instead of a huge underwater fortress like in Metal Gear Solid 2.
But the Metal Gear Solid series mixes things from myth with real military gear. SOCOM handguns, Stinger missiles, M1 Abrams tanks, Hind-Ds, Harrier jump jets, and more have all been in the series in one way or another. Then there are these weird pieces of technology that look like they were made up by Hideo Kojima in a developer meeting but are actually real.
Flying Platforms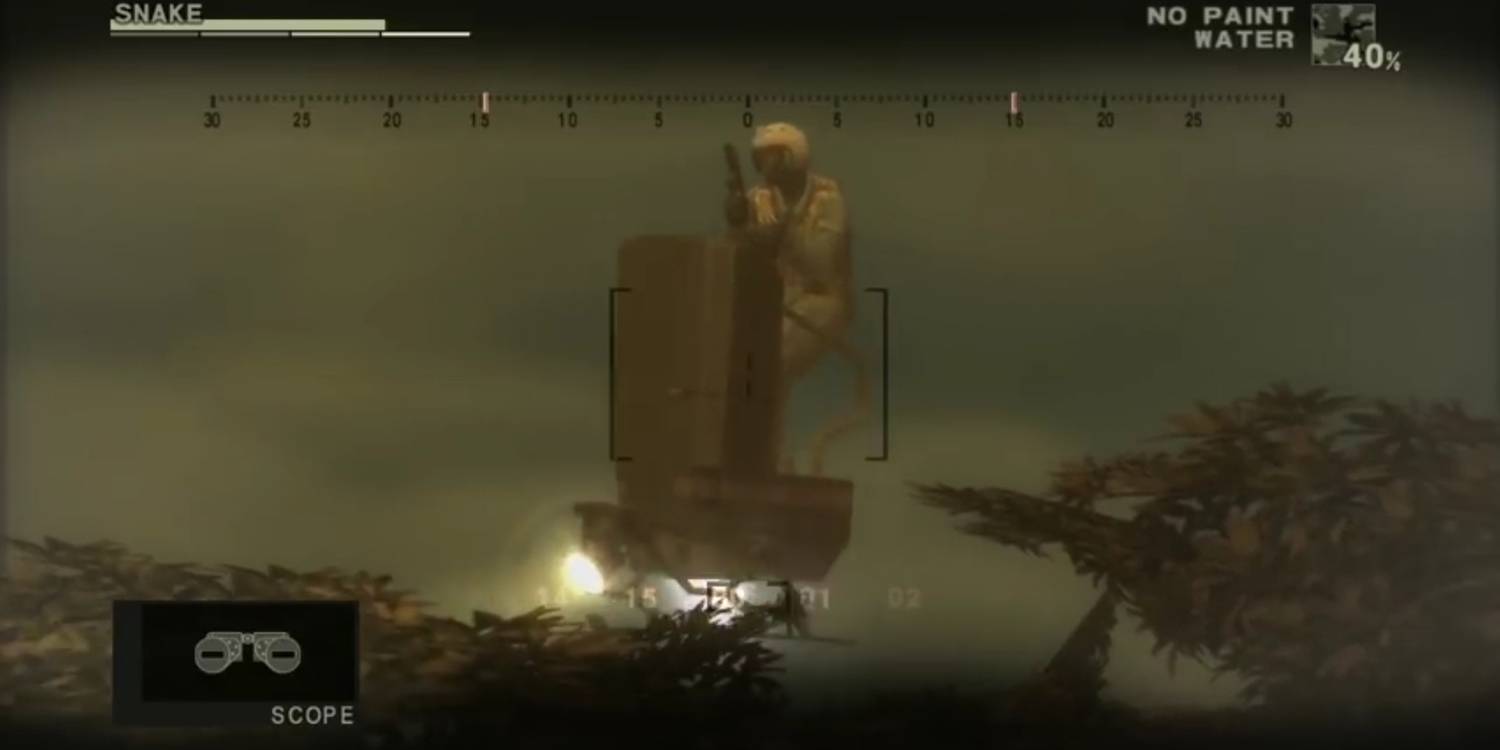 In Metal Gear Solid 3, when Naked Snake is about to move upriver, he will see Russian soldiers move into places on these weird, floating platforms that look like something that would confuse even James Bond. Even next to the guy who could control bees, some fans thought it took them out of the game because they looked too silly. But platforms that can take off and land vertically have been around since 1954.
Still, the ones in the game look more like the younger, faster, and better-protected Williams X-Jets from the 1980s than the bulkier, less-protected VZ-1 Pawnee from the 1950s. Both are American designs, which shows that Colonel Volgin got a lot of money from The Philosopher's Legacy.
Fulton Recovery System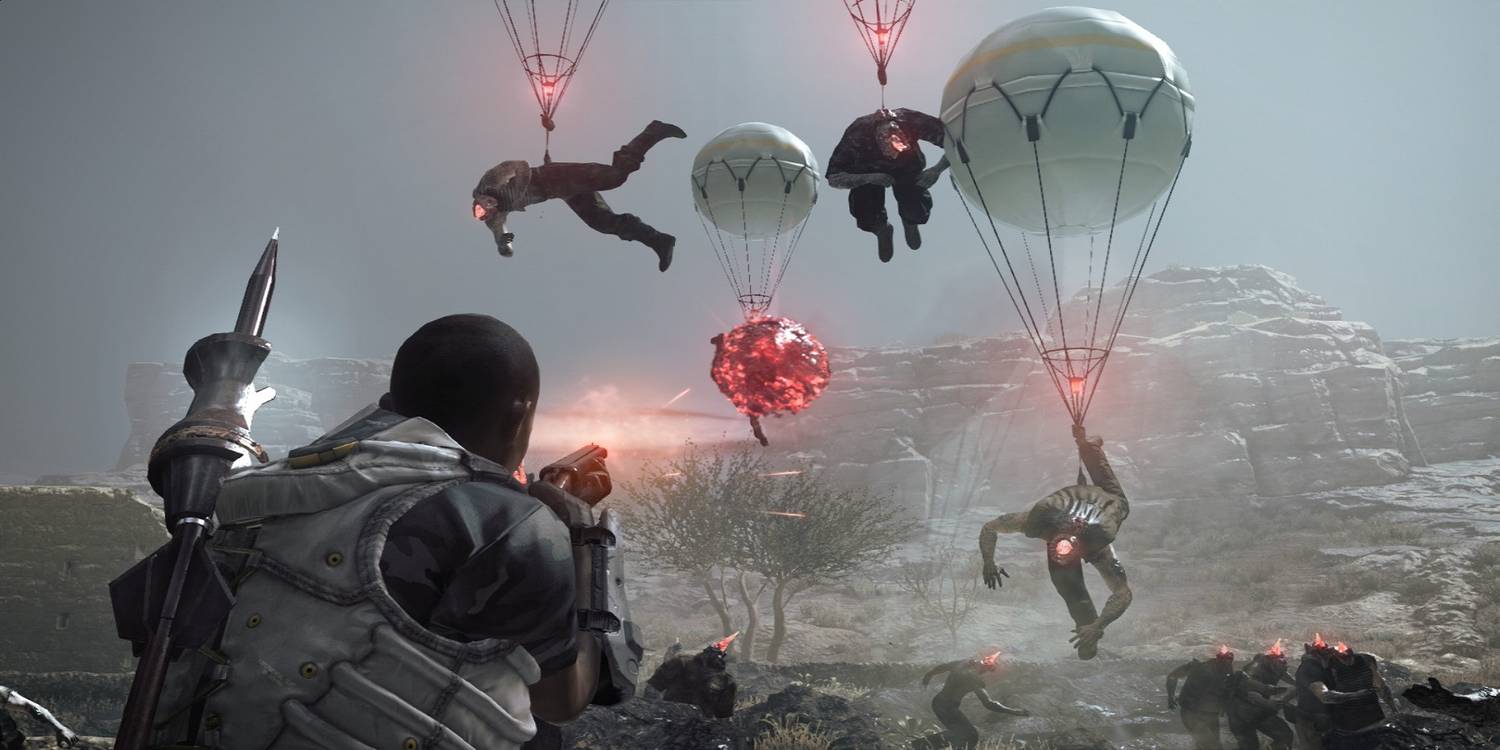 One of the most fun things to do in Peace Walker and Metal Gear Solid 5 was to tie Fulton balloons to guards and take them away. It was funny and cruel at the same time. It was a good way to hire more people for Mother Base, get access to more tech features, and more. But they first showed up in MGS3, where they looked much more like they do in real life.
Helium alone was not enough to lift people or things in the real thing. Instead, they held up a long nylon rope that a plane with a special "sky anchor" would catch as it flew by and then pull them up. The soldier had to fill the balloon with gas tanks himself and then use a flashlight to get the attention of the plane. So, Snake's process at the end of the Virtuous Mission, which is longer and more complicated, is more realistic than the quick kidnappings in later games.
Shagohod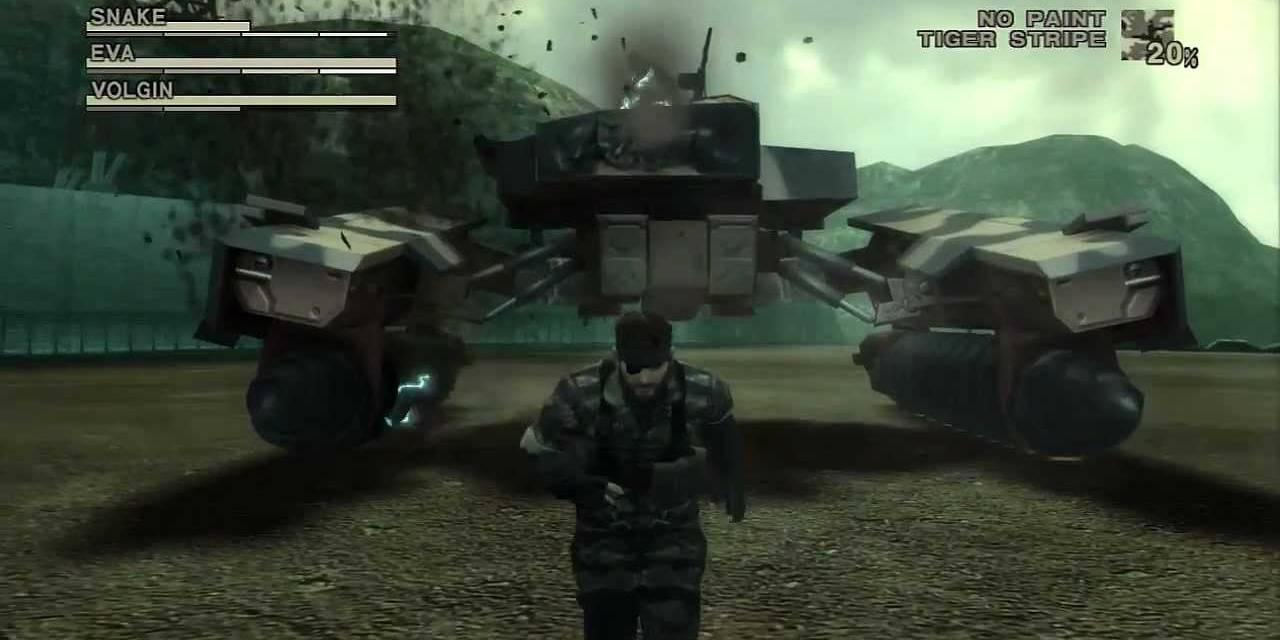 The Soviet OKBs did think of some crazy ideas, like a VTOL platform for firing surface-to-air missiles. But a big tank that could run on a runway like at an airport and extend the range of an intermediate-range rocket was never on the table. But the Shagohod got its name and some of its form from Soviet technology.
The front half is based on the "auger" or "Shnekohod," a car that moved by using screws that turned in opposite directions. In the 1970s, the Soviets used them to find Soyuz spaceships and their crews because they could move through mud, snow, and water better than regular trucks. Granin may have chosen legs in MGS3 to get around on rough ground, but these screws worked out better.
Laryngophones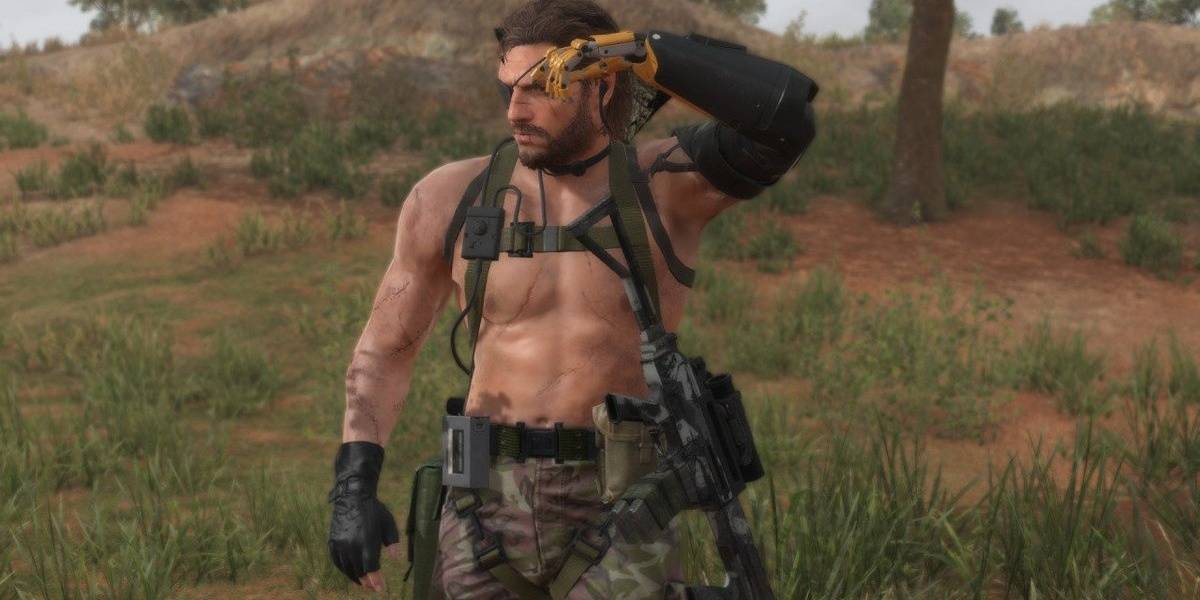 If MGS5 players took Venom Snake out into the field without a shirt on, they would see something that looked like a bowtie around his neck. Even though it looks weird, it's a real piece of technology called a laryngophone, which means "throat microphone." These have been used in the field for more than a hundred years.
The throat microphone was first made for use on the front lines in World War I. It worked by being close to the person's throat and turning the vibrations and pressure in the airway into sounds. So, strong winds or other loud sounds wouldn't be able to drown them out. Outside of war, they are used by rescue workers and people who ride motorcycles.
Nanomachines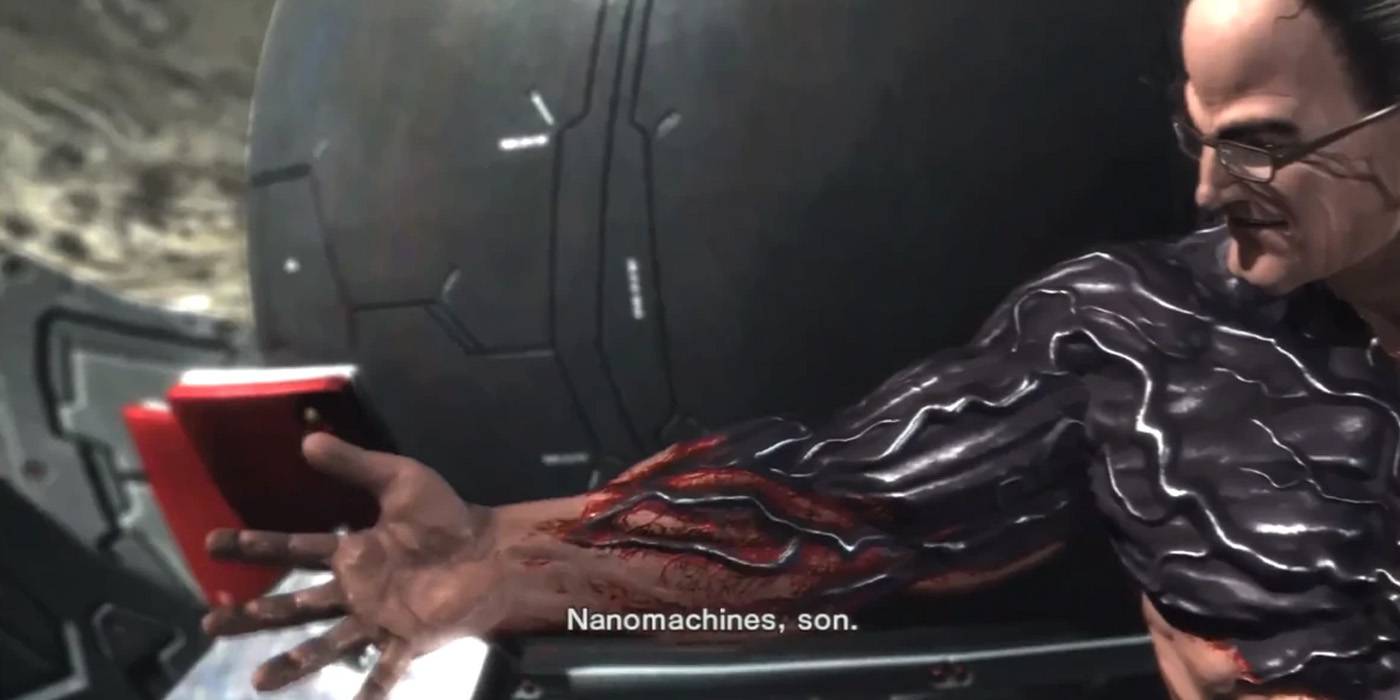 Kojima first talked about nanomachines in Snatcher. In Metal Gear Solid 1, they were the reason Snake could survive the Alaskan winter and talk via Codec. Then Metal Gear Solid 4 made them all of its problems and their solutions. Then, in Metal Gear Rising, they became Senator Armstrong's source of power. Why?Son, it's nanomachines.
Nanotechnology is still in its early stages, so they got out of hand. Still, the way they are shown in MGS1 is pretty close to how they are used. They can give drugs and treat living tissue, which is how Naomi Hunter fixes Snake up after the first time he is tortured in Slope Game.
Cypher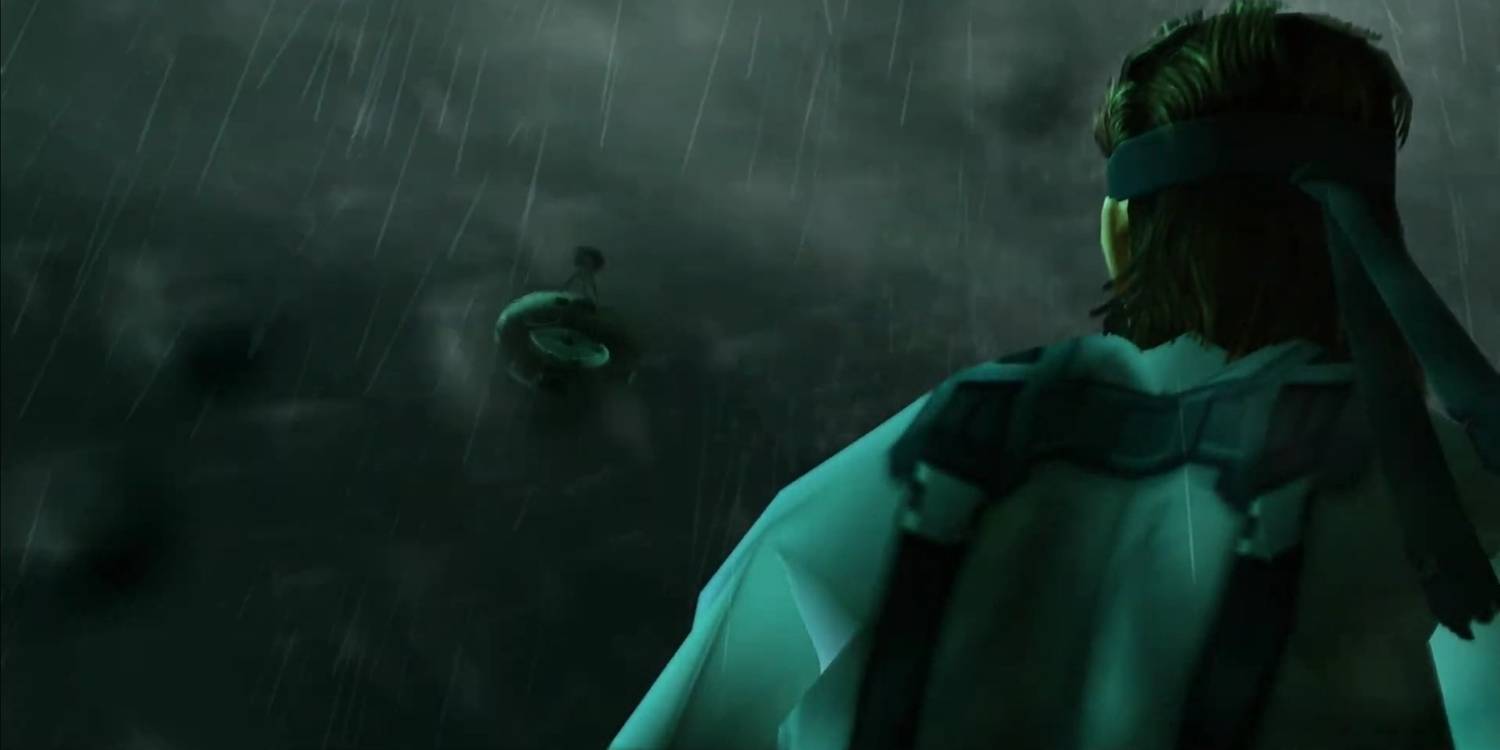 Even though the tech has been real, Metal Gear has added to it to make it more exciting. As Prince Charles of Great Britain feared in 2003, nanomachines won't go crazy and turn all life into gray goo. But MGS2 was able to make an exact copy of a real military piece without adding anything made up.
The Sikorsky Cyphers were unmanned aerial vehicles (UAVs) that took off and landed using two sealed rotors. As in MGS2, they could be used as security cams on wheels. But they were also meant to move up to 50 pounds of weight, send radio signals, and find chemicals. They couldn't fire guns, so this is something that can only be done in Metal Gear.
Stealth Camouflage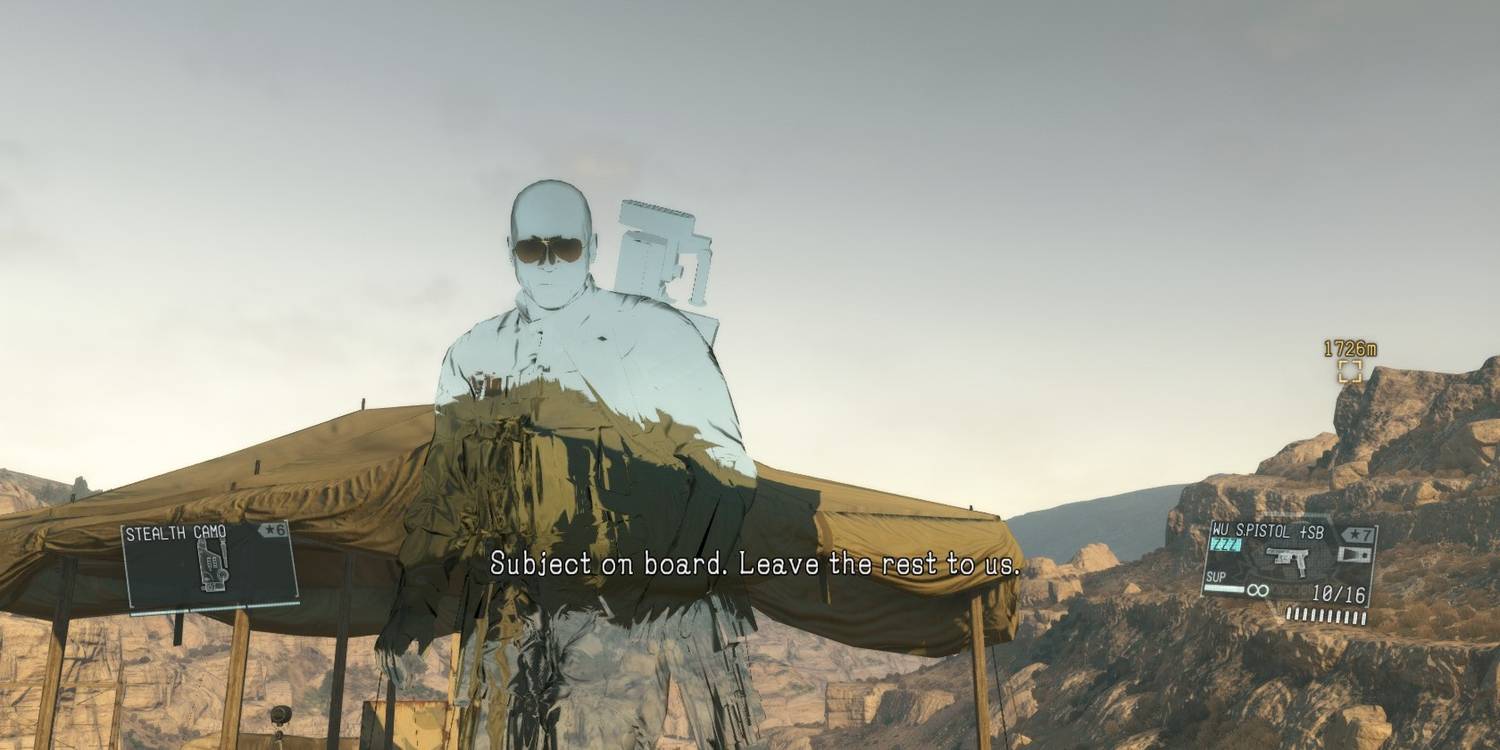 Since the story of Perseus in Greek legend, people have dreamed of being able to turn invisible. But since Metal Gear is more about cutting-edge technology, they made it a device that the player has to open. They make things much easier, but the player usually uses them to beat up the guards without much problem.
"Active camouflage/optic camouflage" technology has been used in the real world in both theory and experimental ways. They're just not as smart as the game makes them out to be. The Invisibility Cloak that Susumu Taichi wore could bend light around him, but he could still be seen from other points. Phased-array lasers might be able to make it work from any angle, but that is still just a possibility for now.
Railguns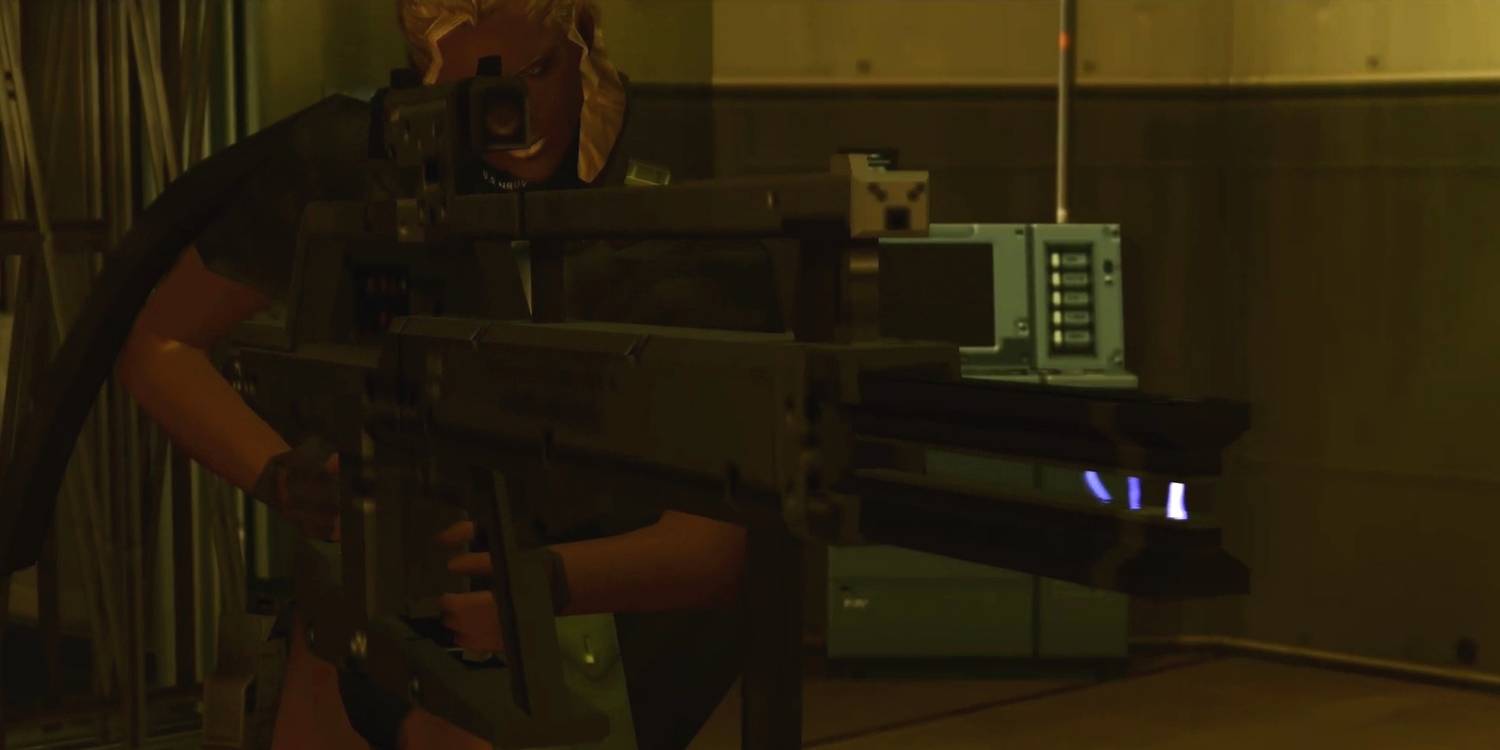 Most regular guns work by setting off small blasts that send the bullets flying. Railguns don't use fire to shoot their missiles. Instead, they use electromagnetic force. It makes the shot smoother and stronger, and their use in Metal Gear has shown that they are a force to be reckoned with. REX's railgun is probably the most well-known because it was made to fire a nuke that couldn't be found. Someone getting hurt by this deadly tool of war would be a sad thing to see.
Even though that seems unlikely, Otacon's first idea of using it to shoot down enemy rockets is more likely to work. The US Navy and other parts of the military plan to use them in this way. But because they need a long gun to work, they are more likely to be put on ships than to be used as hand-held weapons like in MGS2, MGS4, and Peace Walker. But that might change in the next ten or so years.
High-Frequency Blades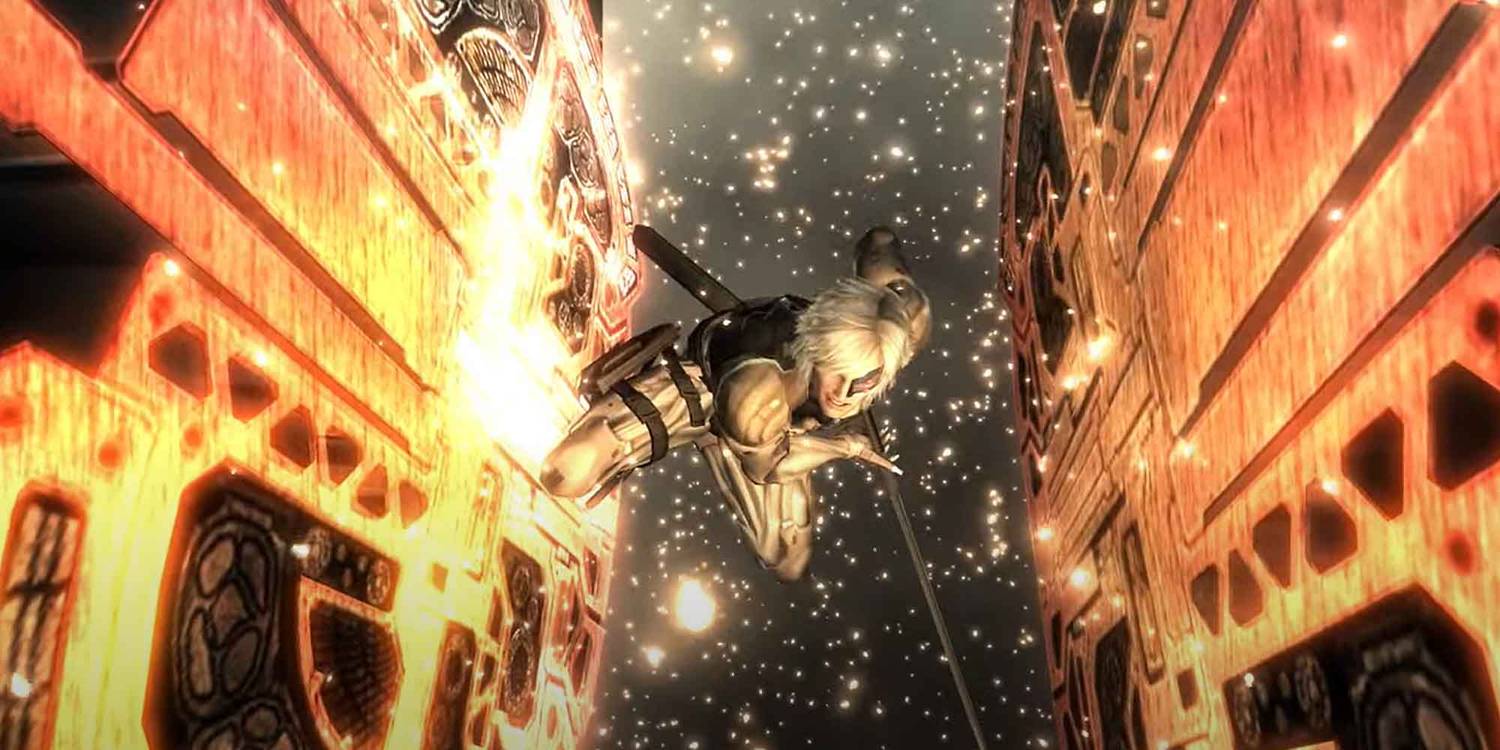 The very sharp edge of the Japanese katana and its appearances in movies, TV shows, and video games have given it an aura that other blades don't have. Grey Fox, Mr. X, and Raiden all used High-Frequency Blades, which are special ones that use waves to cut through metal more easily. This is kind of real tech.
Even though they haven't been used for katanas, oscillating/vibro blades have been used in home improvement and food to make it easier to cut through things like wood, thin metals, and crusty bread. But if they were used on thicker, heavier materials, they might leave white-hot cuts like Raiden's blade in MGR.
Arsenal Ship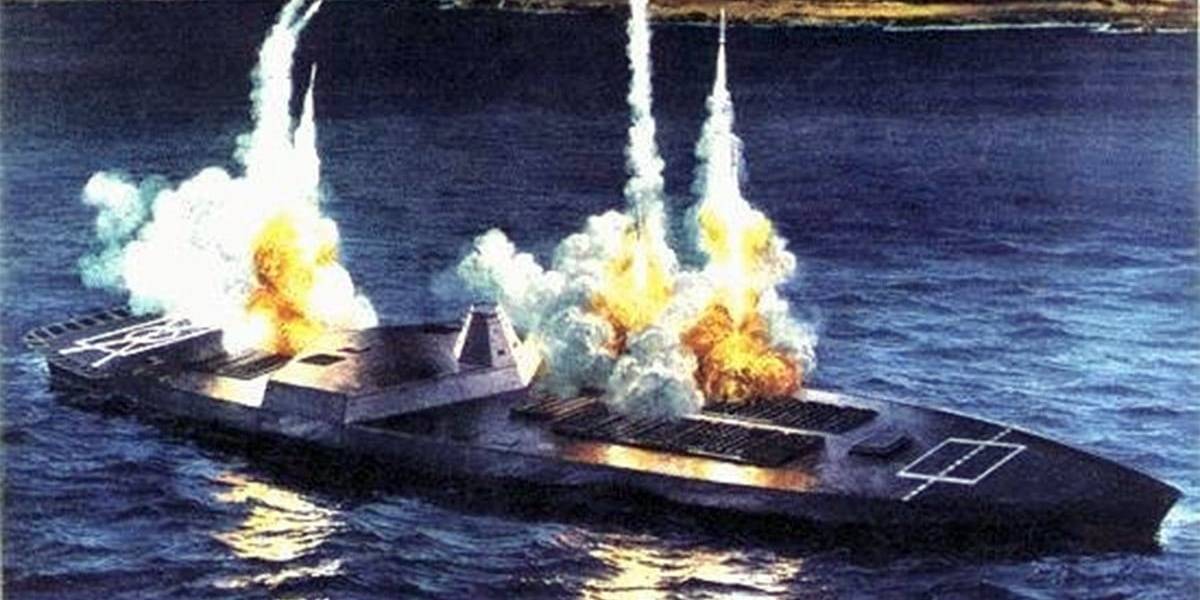 Arsenal Gear couldn't really exist. Solidus Snake himself says in MGS2 that it's an easy target because it's not guarded by a bunch of strange military tech like the RAYs. But according to the game's story, the US Navy didn't start working on it until after a failed project called "Arsenal Ship," which was real and was suggested by the Navy in 1996.
It would have been a floating platform for cruise missiles that could have been controlled by a close cruiser or by an airplane. It got as far as the idea stage, but in 1998, the money ran out. China and South Korea have also thought about bringing it back, and South Korea plans to make 3 of them by the end of the 2020s.