Want to make your TES V game a little more scary? If you want to be scared, these are the best scary mods for Skyrim.
Skyrim is a huge deal, and everyone who is worth their salt knows a lot about it. It's hard not to, since this game has been copied what seems like a million times. Skyrim has a lot of fans who love everything about it, including its beautiful fantasy world and the fact that you can play any part you want.
You can't talk about Skyrim without mentioning the amazing group of people who make changes to the game. When it comes to changing Skyrim, these modders have gone above and beyond. For example, some mods turn the bright and fun fantasy world of Skyrim into a scary one that will scare any player to death.
Here are the scariest Skyrim mods you can download, which are sure to give you the creeps.
Wraiths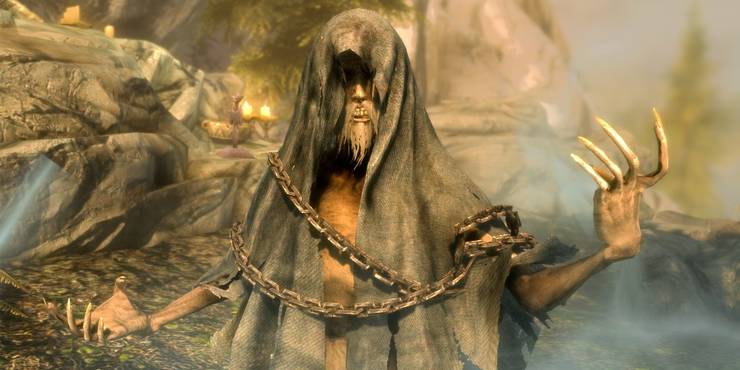 Wraiths are some of the most terrifying undead animals that have been shown in games. Even though there are Ice Wraiths in Skyrim, they aren't nearly as scary as most people would think.
This mod fixes that problem by putting Wraiths into the game as a new enemy. They are hard to fight because they appear out of nowhere. This makes them scary to face in battle.
Flesh Colossus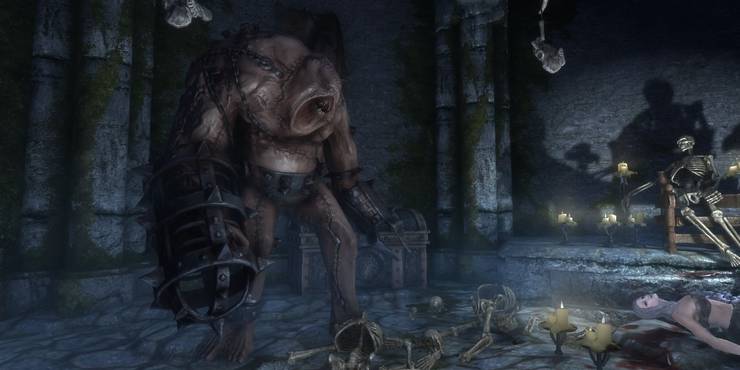 There are a number of mods for Skyrim that add new monsters. One of these is the Flesh Colossus, which is just as scary as its name makes it sound.
This scary creation of necromancy hits like a truck and looks very scary while doing it. It's safe to say that any player who comes across this enemy will think twice before fighting them.
The Legend Of Slender Man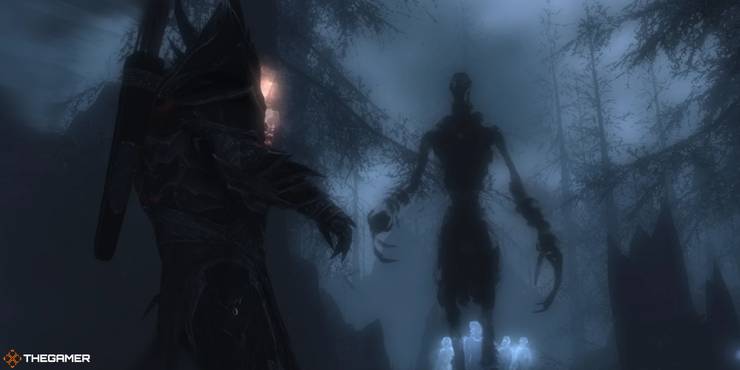 At first, this might sound a little silly, but you should definitely listen to us. If you've been on the internet for a while, you've probably heard of the Slender Man. He's a scary figure who started out as a creepypasta, which is an online scary story. He's been drawn in different ways, but almost always he's a man with white skin, long, thin arms and legs, and a black suit. He has no hair, face features, or genitalia that can be seen.
This mod adds the Slender Man to Skyrim in a quest that fits in well with the story. Even though we all know the story of Slender Man, it is still scary.
People say that Slender Man is a story from Falkreath, a city in the south. There, kids are told that if they don't listen to their parents, they will be taken into the bush and eaten by a monster with long arms and legs that looks like a person. If you want to find out if the story is true, you'll have to play the quest and see for yourself.
Fort Windpoint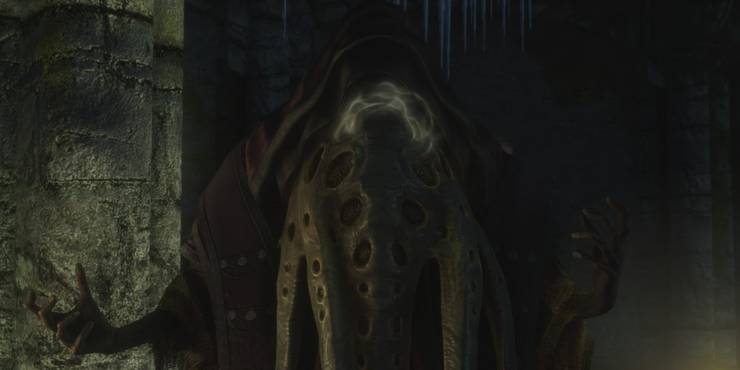 Morrowind is one of the best Elder Scrolls games ever made, and many people still think it is one of the best games ever made. This game saved Bethesda from going out of business and made the parent series one of the most expensive video game intellectual properties (IPs) of all time.
This mod is a tribute to Morrowind. It focuses on House Dagoth, which is one of the more scary groups in Morrowind. It adds some abandoned buildings to the game that are pretty scary and tense to look around in.
Sacrosanct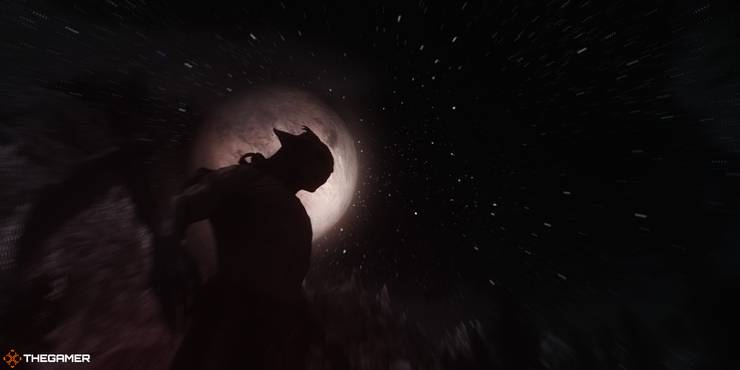 As a vampire, there are a lot of great mods for Skyrim that can make your game better. One of the best is Sacrosanct. It basically changes everything about how vampires work, making your skills better but also making the game harder.
Vampires have to eat all the time. You can't just eat whenever it's handy or useful, like you could in vanilla Skyrim. It's a health requirement. If you don't eat for a day, your thirst will get worse until you hit the most desperate level, Blood Starved.
All Hallow's Eve – A Halloween Overhaul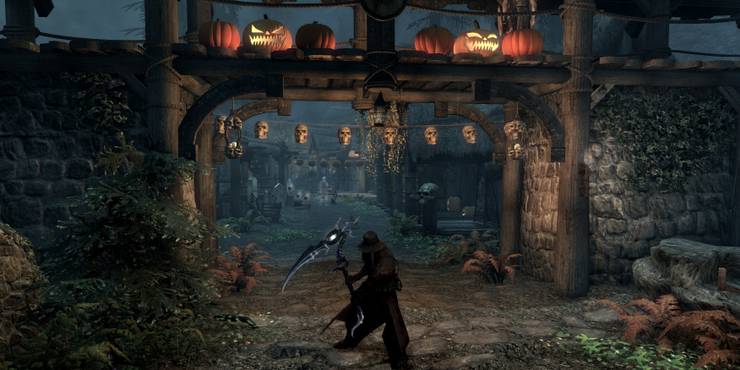 With this mod, people who want to get into the Halloween mood in Skyrim can do so. All Hallow's Eve might be more funny than scary, but it does sometimes add to the game's creepy mood.
It's also pretty cool to see Halloween decorations in places like Whiterun and Solitude. You can also download a music patch that adds creepier environmental sounds to Skyrim. This makes the game more scary to play.
Immersive Creatures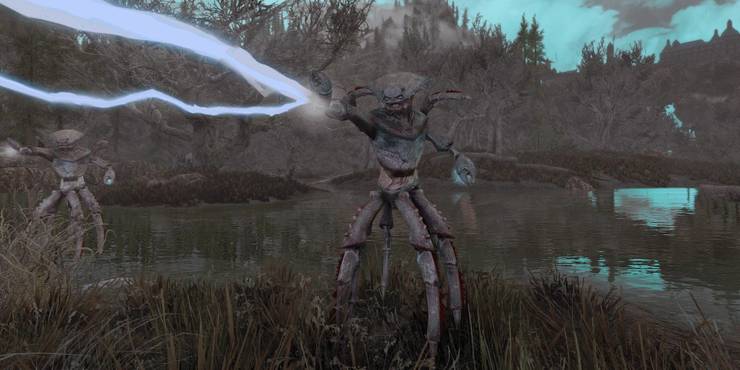 Immersive Creatures is one of the best and most popular mods for Skyrim, especially for people who have already seen all of the stock monsters. It adds more kinds of creatures to the game and gives you a new sense of finding and wonder.
Of course, it helps that some of these creatures are as scary as they are clever in their design. Immersive Creatures is a great mod to check out if you're scared of facing enemies you don't know and that look scary.
Silent Skyrim – No Music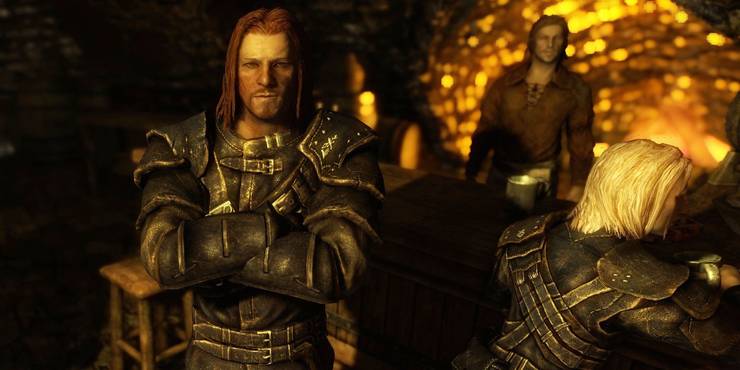 The music in Skyrim is really beautiful, and it makes some parts of the game stand out. But what would happen if all of these musical signs were taken away?
The result is a creepy trip through a dream world where you can only figure out what's going on by listening. In this way, Silent Skyrim – No Music is a great mod. It improves on the vanilla No Music choice by keeping sound cues but taking out all music, making it feel like a whole new game.
OMINOUS Dragon Soul Absorb Music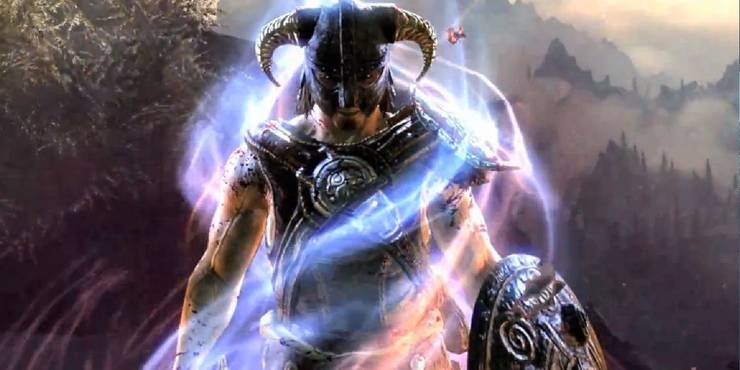 The sound you hear when you absorb a Dragon Soul is one of the most inspiring in Backrooms Game. Even as the player slowly eats through the dragons in Skyrim and gives their shouts more power with each soul they eat, it still feels like a big deal to bring a dragon's health bar down.
This mod makes it so that when you take a Dragon Soul, it sounds more like it should. It gives the game an eerie and strange sound that will make you wonder if killing the dragons of Skyrim is really a good idea.
Cursed Child's Doll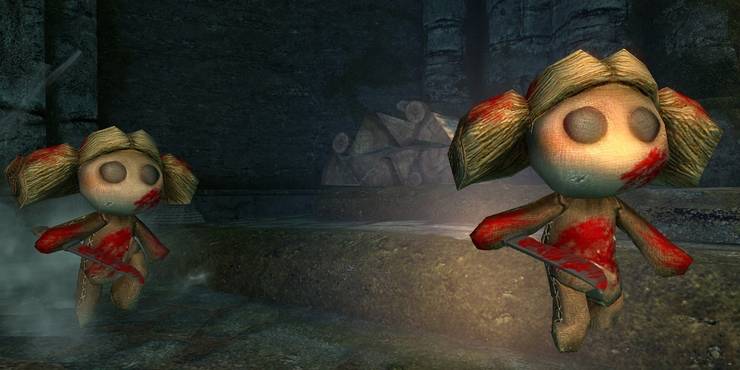 It's funny how something meant to be cute, like a doll, can be very creepy in the right situation. This is exactly why the Doll version for Cursed Child is so scary.
This mod was made by a famous modder named Mihail Romanov. He is known for making a lot of scary mods for Skyrim. Some of them don't hit the mark, but this one sure doesn't.
Gallows Of Skyrim 2.0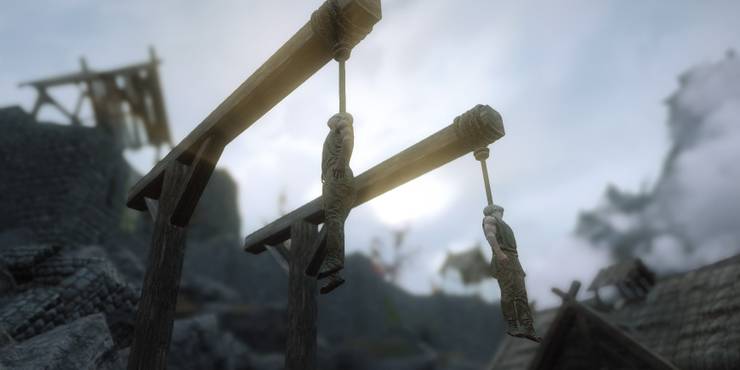 Many people have asked why most towns and villages in Skyrim don't have gallows or anything similar, since it seems like a lot of people are sentenced to death there. Well, this mod will let you do what you want, for better or worse.
It can be scary to see a lot of dead bodies hanging all over Skyrim. There's a line where reality turns into horror, and this mod slams right through it.
The Sinister Seven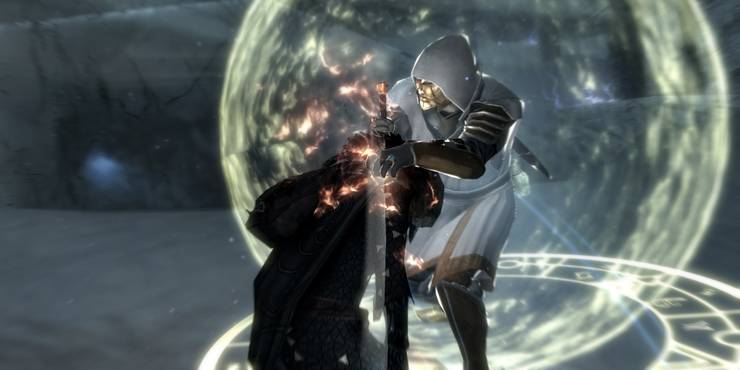 Many people remember the time they slept on a bed in Morrowind and thought they were going to get a good night's sleep, only to be targeted by a Dark Brotherhood killer. It was a shocking moment that helped present the Tribunal expansion in a great way.
Those of you who want to feel like they are being hunted again in Skyrim can do so with The Sinister Seven mod. This mod, as its name suggests, sends out seven killers to hunt down the player all over Skyrim. It also adds a questline that has to do with these assassins.
The Marshlands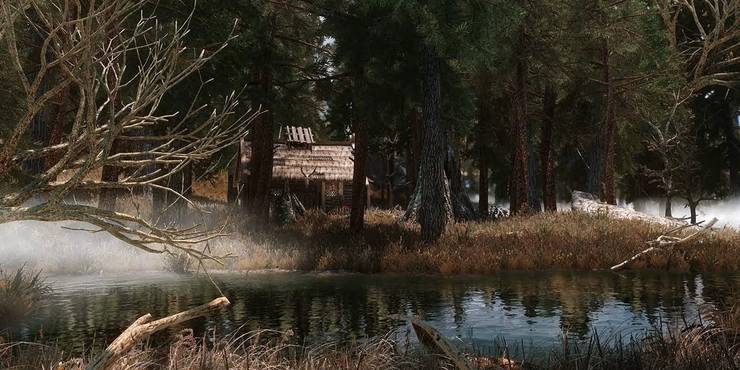 The area around Hjaalmarch is easily one of the most interesting places in Skyrim. So it was clear that modders would pay a lot of attention to this area.
This mod changes everything about the lakes, swamps, and marshes in this area. All of a sudden, the Dragonborn will find themselves stuck in a thick, stifling forest full of tight spots and strong enemies.
Into the Depths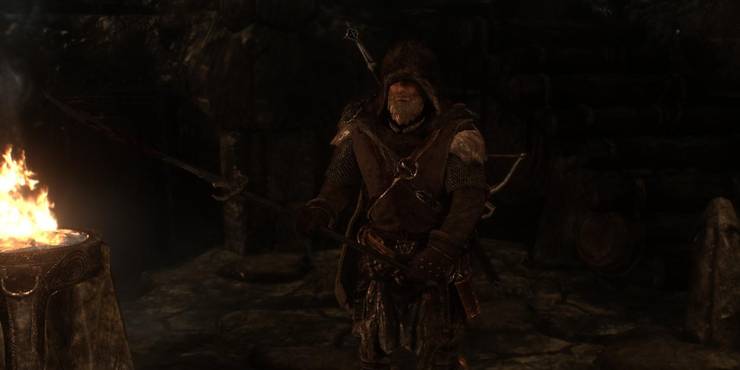 There are some great custom quest mods for Skyrim that have been released. But Into the Depths is one mod that is not for people who are easily scared.
When a person gets to Riverwood, this quest starts and takes them to the mysterious Silverfall Mine. Exploring this area can be a bit disorienting, since the player will be taken to different places during this quest and enemies will follow them instead of hitting them when they see them.
Darkend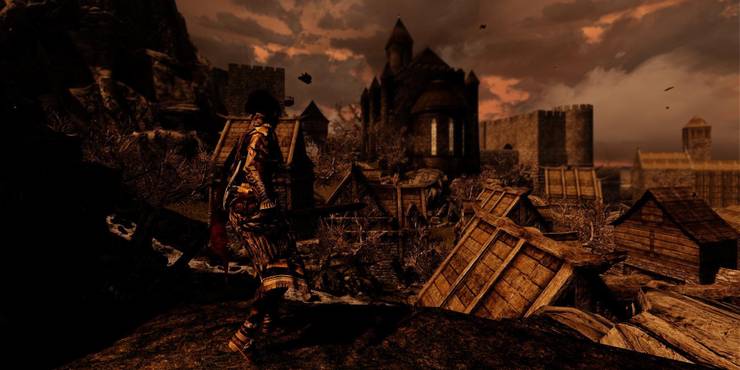 Darkend will feel right at home for people who liked Dark Souls. This huge mod adds a whole new place called the island of Phalos, and it makes it clear right away that you'll be on your own for the whole thing.
Any mod based on Dark Souls will, of course, have a lot of mood. Darkend has a lot of this, and it keeps you on the edge of your seat as you travel to strange places.
VIGILANT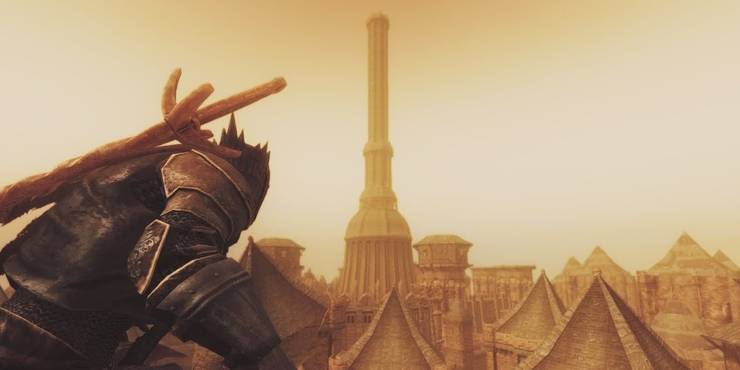 VIGILANT is easily one of the scary mods on this list. It is one of the longest and best mods on this list. It's very spooky and dark, and every step you take along this quest line pulls you in.
The third part of this mod is by far the scariest and isn't for people who are easily scared. But this mod is a lot of fun if you play through the whole questline.
Undeath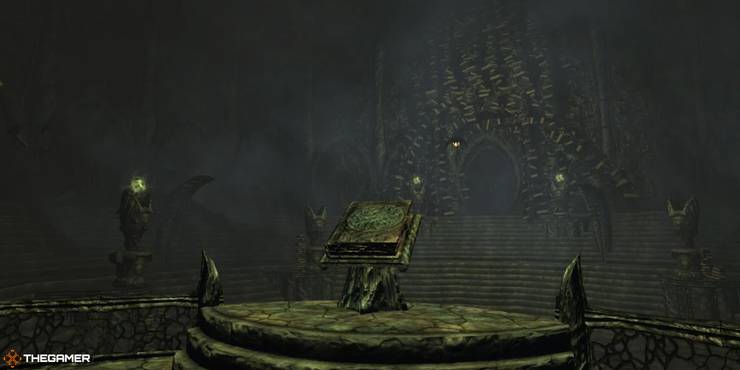 Undeath is a great story-based mod that gives you a dark and strange quest line to follow. It tells you to find a sorcerer who is trying to live forever and stop him before his dark works threaten all of Skyrim. You could always finish his work after he's gone, though.
You can also explore three new levels in addition to the new quest, which is fully voiced, by the way. Also, two new necromancer lairs can be used as player homes if your character likes dark and gloomy places. All of this is just the beginning of what you can look forward to.
Clockwork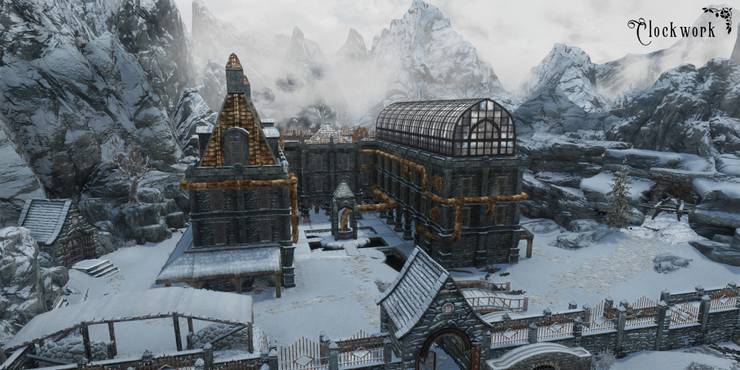 Clockwork is one of Skyrim's most popular quest mods. It has a lot of professional work that looks and feels so good that you wouldn't be wrong to think this quest is part of the main game.
This mod is great because it doesn't use cheap jumpscares to scare the player. This is one of the scariest Skyrim mods because of how well the mood and enemy encounters have been made.