Here's everything you need to know about Disney Illusion Island before you go there for the first time.
Disney Illusion Island is the new 2D Platformer from Dlala Studios. It puts Mickey, Minnie, Donald, and Goofy in the Illusion World to fight against the forces of darkness. You can't fight, so you have to learn skills to get around the world. Exploration and abilities are important parts of the game.
But even though there is no fighting, you still have to face challenges and problems. You can also learn a lot of secrets that will help you a lot on your trip. Whether you go on this trip by yourself or with friends, you might want to be ready so you don't get frustrated right away.
Pure Platforming Goodness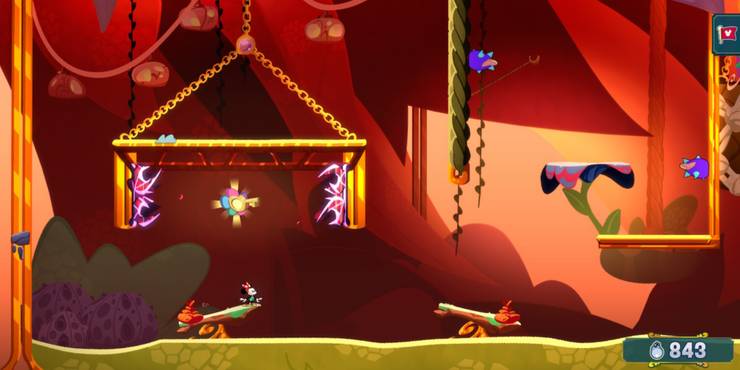 As was already said, there is no fighting in Disney Illusion Island, so you have to use your platforming skills to get past every task and obstacle.
Getting new Abilities is important because each one lets you discover new parts of the world, get to Collectibles, and do a lot more. There are boss fights, but you can't directly hit them with your Abilities. Instead, you have to use them to solve mini-puzzles in the arena.
With hints of Metroidvania, Disney Illusion Island puts a lot of focus on its abilities, which lock off collectibles and even whole areas behind them. If you want to see and do everything the game has to offer, you'll need to keep going through the main story.
Co-Op Exclusive Abilities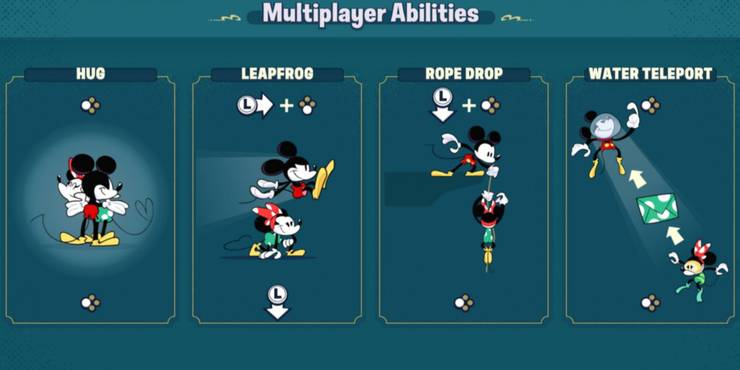 When it comes to the abilities in Disney Illusion Island, group play lets you and your friends do special things that will help you a lot as you explore its huge world.
When you play with other people, you can use four skills that give you a small boost that can help you a lot if you use them carefully and as a team. In the table below, you can see a full list of all Co-Op Abilities.
All Co-Op Exclusive Abilities
| Co-Op Ability | Description |
| --- | --- |
| Hug | Adds an extra Heart to your Health Bar and the Health Bar of your partner. |
| Leapfrog | When you vault over a partner, your Jump Distance goes up. |
| Rope Drop | One player lowers a Rope from a platform so that a teammate can rappel down it to reach new places, get Collectibles, and do other things. |
| Water Teleport | When you are underwater, you can call a partner to you. |
Accessibility Options
In addition to the extra Co-Op Abilities, the game also has Accessibility Options that you can change whenever you want. If you're having trouble, don't be afraid to try some of these choices to make things easier to deal with.
In Disney Illusion Island, there are five Accessibility Options that can make a big difference in how you play the game. These options are all meant to help you customize the game to your play style and needs. In the table below, you can find out more about each Accessibility Option.
All Accessibility Options
| Accessibility Options | Description |
| --- | --- |
| Movement Assists | Turn on your Jump, Boost Jump, and Wall Cling Assists. |
| Timed Elements | You can change the length of all Timed Elements in the game, so you can make them fit your reaction time and not get frustrated. |
| Hidden Mickey Tells | Helps you find certain Collectibles by showing and telling you when you are close to them. |
| Starting Health | Every time you load a saved game, you can choose your starting health. You can start with Two, Three, or the Metal Heart, which gives you infinite health. |
| Subtitle Options | If the baseline isn't good enough for you, you can change the Subtitles' Speed, Size, Color, and Opacity to make the text easier to read. |
How To Discover Hidden Areas
We've talked a lot about how the game puts a lot of emphasis on platforming, but you should also know about the game's Hidden Areas, which are where the game's Collectibles are. Depending on what they are, these can lead to some great bonuses for you.
Even though Disney Illusion Island has a lot of Hidden Areas, they are all easy to find once you know what to look for. As you can see in the picture above, a small notch will be taken out of each Hidden Area.
If you see an item in the environment that looks like it has a similar notch, move toward it. The object will disappear, letting you explore a whole new area behind it. When you find a Hidden Area, a small green bug will show up on the item to let you know that you have already found it.
Collectible Priority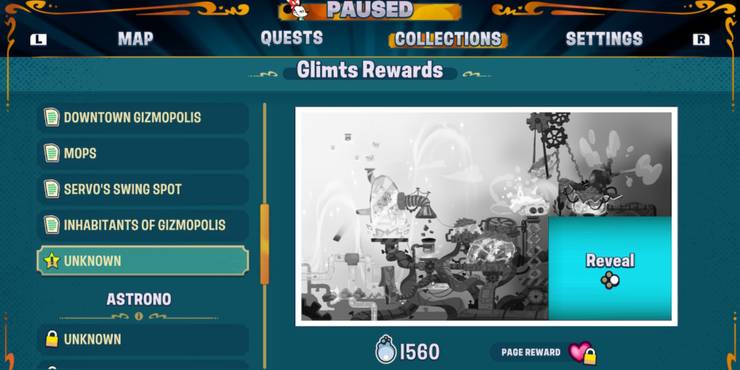 As long as we're talking about Collectibles in Disney Illusion Island, we'd love to tell you to try to get as many as you can, but you should really only focus on two in the beginning of Snow Rider 3D and save the rest for after the credits.
These two Collectibles, Glimts and Map Pieces, are the only ones that have a direct effect on the game when you collect them. All the other Collectibles don't give you anything physical, which makes them great for cleaning up after the game.
Glimts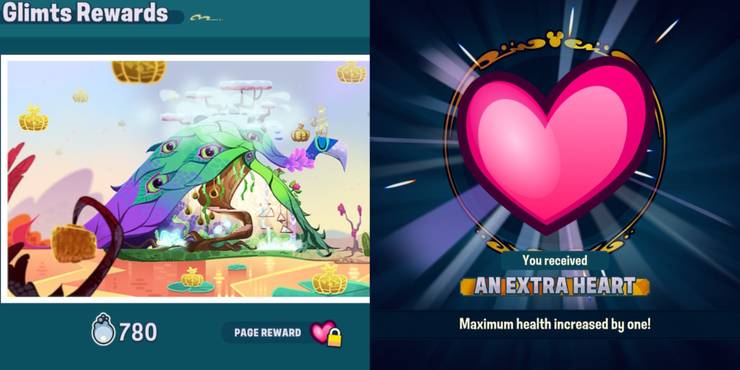 Glimts are the blue-bubbling things that move around the world. They are usually found in groups of three. If you collect a certain number of Glimts, the Glimts Reward screen will show you a picture. When the whole picture is done, you'll get an Extra Heart to add to your Health.
You can get up to three Extra Hearts by collecting Glimts. This should be your top priority in the game, since there is no other way to get Extra Hearts besides using the Hug Co-Op Ability, which was already stated.
780 Glimts: First Heart
1560 Glimts: Second Heart
2340 Glimts: Third Heart
Map Pieces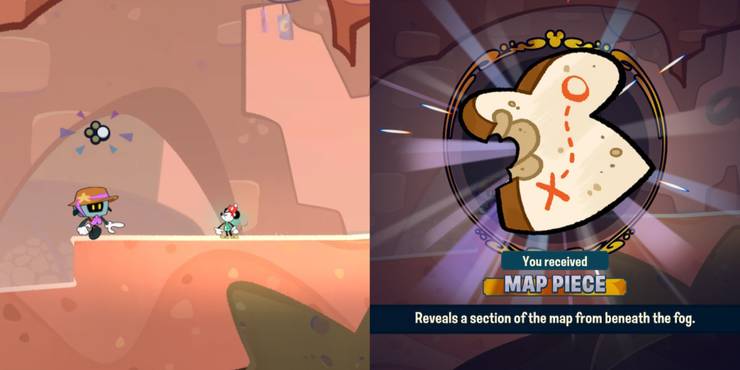 To get map pieces, you have to find certain NPCs in each zone and talk to them. Most of the time, you can find these NPCs in Hidden Areas. Keep your eyes open as you explore each zone to improve your chances of finding them.
Even though the Map Pieces won't show you Hidden Areas on your Map, they will show you the rest of the zone, showing you where you haven't explored yet and giving you an idea of what else you might have to do there. Maps can help you find the last few Glimts or Collectibles in a zone, so make sure you find them as soon as possible.
Fast-Travel Availability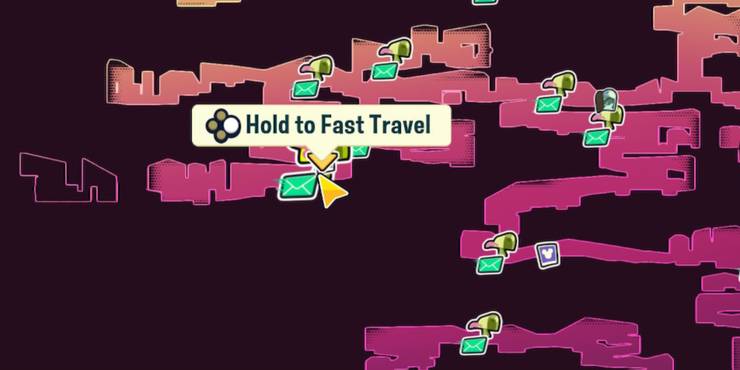 Lastly, you can Fast-Travel between all of the Mailboxes (Checkpoints) in the game when you get to the last part of the game. However, you will have to play the whole game before you can unlock this function.
This makes it much easier to collect the rest of the game's collectibles, especially if you only care about Glimts and Maps. If you want to finish the game and see everything it has to offer, this makes things much easier to handle.
Even if this action comes at the end of your journey, we can't say enough about how useful it is in Disney Illusion Island. It lets you finish everything you still need to do in a flash. If you're worried about going through each zone for the last few Collectibles, this should make you feel better!
There are a lot of mailboxes in the game, so once you can do this, you'll be able to get almost anywhere with the click of a button. It was well worth the wait!