If you have never played any of the games in the Final Fantasy series before, these are great places to start.
Final Fantasy is one of the most popular JRPG series in the world, and most of you have probably heard of at least one of these Square Enix games. But because the series has been going on for so long, it can be hard for new people to get into it.
If you don't count spin-offs and sequels, there are 15 different games, each with its own story. When looking in from the outside, it will be hard to know where to start. Still, the games aren't too hard for people who are just starting out. There are many games that are great places to start if you want to play one of the most popular JRPG series ever.
Final Fantasy 15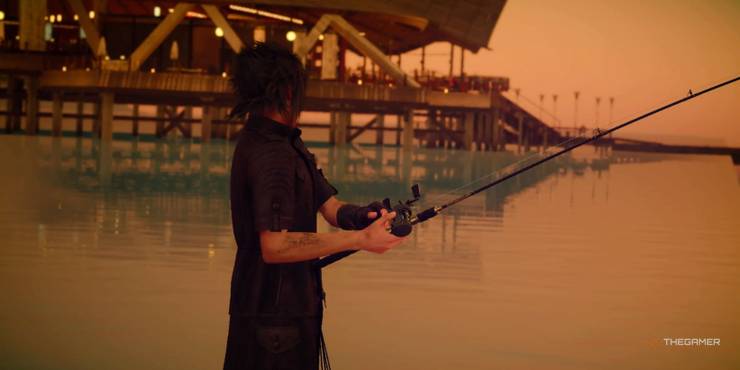 "A Final Fantasy for Fans and First-Timers," Final Fantasy 15 says right at the start. Is it effective in that way? Well, it has sold more than ten million copies, which seems to be more than Final Fantasy 7 Remake did. Does that make it a good place to start?
It depends. The full party of four is presented right away in FF15, but it's frustrating that what should have been the game's opening act is instead a short CG movie. Even with all of the changes in the Royal Edition, the story still has a patchwork feel to it. This might give new players the wrong impression that Final Fantasy stories are often unfinished, which is almost never the case.
But FF15 works really well when it does. It's fun to fight, it's cute when friends hang out together, and there's a lot to do in its often beautiful open world.
Theatrhythm Final Bar Line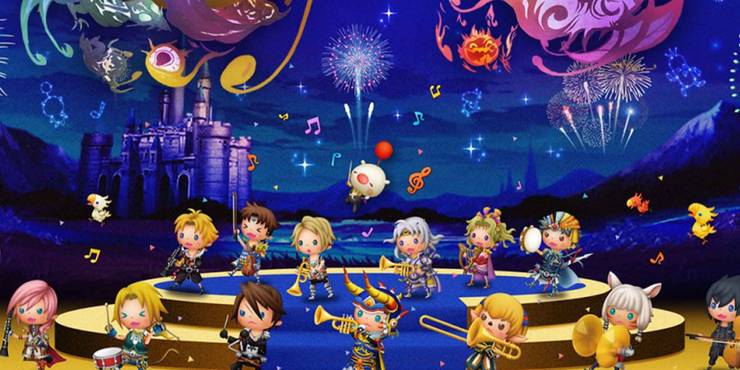 The music is one of the best parts of the Final Fantasy games. No matter which game you play, whether it's One-Winged Angel or Man with the Machine Gun, the music will be a treat for your ears. Theatrhythm Final Bar Line is a huge symphony made up of 500 great songs.
Final Bar Line does a great job of showing you why millions of fans love the music of Nobuo Uematsu, Masayoshi Soken, and others if you're a gamer who cares about how the sound fits into the whole experience. You might even pick which mainline Final Fantasy game to play first based on the music.
Final Fantasy 14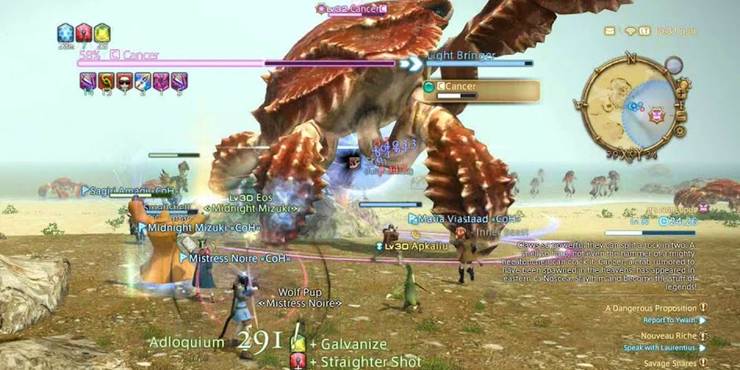 Final Fantasy 14 is the best place to start if you've never played Final Fantasy before but like to play games with a group of friends often. This is a massively multiplayer online game (MMO) that became so popular that Square Enix had to stop selling copies for a while so they could keep up with the demand.
Overall, Final Fantasy 14 feels like a constant love letter to the Final Fantasy series. It brings Square Enix's interesting stories, different classes, and great monster designs to a new world. You have to pay a regular fee if you want to play, though.
Final Fantasy 6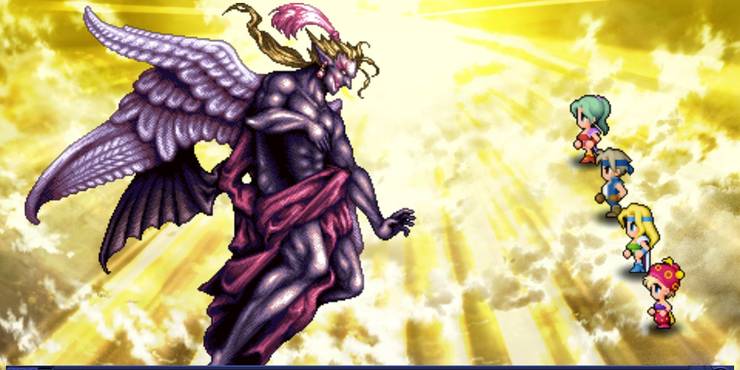 Even though Final Fantasy 7 was the game that made the series popular, Final Fantasy 6 is still one of Square Enix's most loved and praised games. The story is great, and it takes place in a world that has stopped using magic and instead relies on computers. What happens when magic starts to creep back into that world? Soon, people will fight over power, and it will be up to the Returners to put things right.
FF6 also has what some people think is the best bad guy in the whole series. If you're new to Final Fantasy and want to see what all the fuss is about and you love 2D 16-bit games, the sixth major game is the best place to start. The Pixel Remaster can now be played on PC, mobile devices, PS4, and Switch.
Final Fantasy 9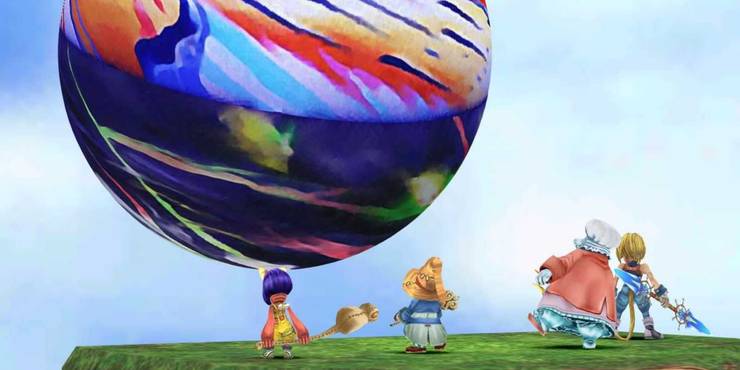 Final Fantasy 9 is a return to earlier games in the series, and it is still one of the best in the series. It has all the symbols from the earlier games but gives them a new look. The fact that FF9, a tribute to "old-school Final Fantasy," came out in 2000, just 13 years after the first game in the series, shows how quickly these games used to be made.
Now, well over 20 years have passed. Maybe it's time for a 'FF9-style throwback' title? Back to Final Fantasy 9, though: even if you've never played a Final Fantasy game before, you'll still love the hand-painted environments, strong characters, and one of the best ways to move forward in a JRPG to date.
Final Fantasy 7 Remake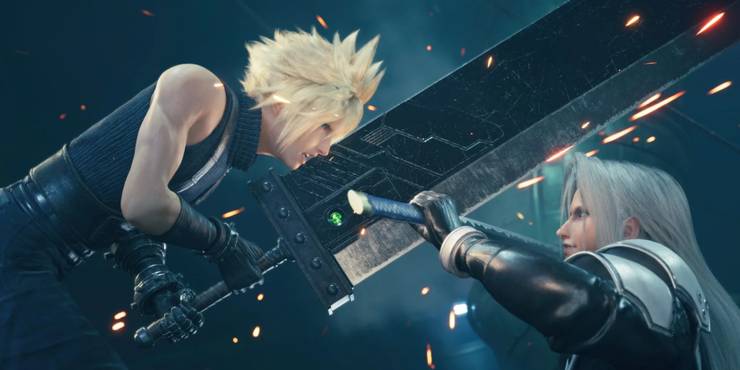 Even if you haven't played the original, Final Fantasy 7 Remake is still one of the easiest games to get into. Instead of being a complicated, number-crunching JRPG, the remake is more of an action game in which you control Cloud, Tifa, Barret, and Aerith as they storm through Midgar.
Since the game is a complete re-imagining, it is very much its own thing, even though veterans will come to understand that it has more in common with what came before than it seems to. It is also the first part of what is supposed to be a three-part series. This means that it is a good way to start a current project that is still going on.
Doodle Baseball has a great orchestral soundtrack, great graphics and animations (especially on PS5, where some muddy textures are mostly cleaned up), and a great fight system that is party-based but controlled by a single character. We're excited to see what FF7 Rebirth brings to the table.
Final Fantasy 10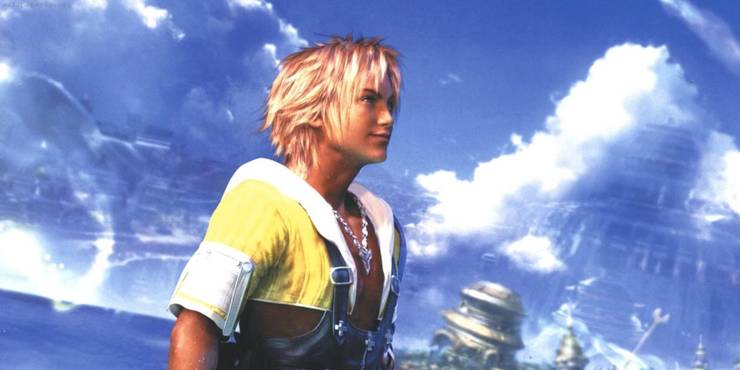 Square Enix's big move to the PlayStation 2 was with Final Fantasy 10. The jump in graphics from the PS1 to the PS2 was huge, so the game looked, sounded, and played great. Final Fantasy 10 was cutting-edge at the time, but it didn't give up on the story or the gameplay. Even though it's not very new now, the HD remasters have made sure that 99 percent of it will still look beautiful in the 2020s. (It's best not to talk about the strange ways people see Tidus's face.)
It's also a much more standard RPG because everything is done in turns. This means that new players will have a lot of time to learn how to fight in stellar. Like Final Fantasy 7, FF10 is one of the main ways for new fans of the series to get into the series. If you want something more beautiful than 7 but don't want to start with its remake, the story of Spira is a great place to start.
Final Fantasy 7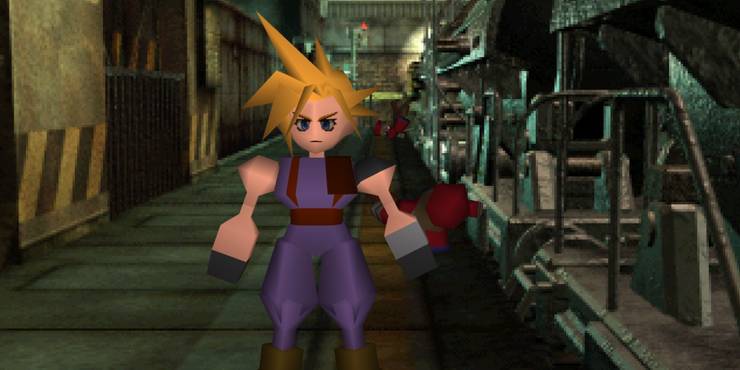 It's easy to get lost in Final Fantasy 7's epic trip. The competition between Cloud and Sephiroth and some of the late-game reveals have stood the test of time. Yes, one character does die, but even if you know that going in, it might still hit you like a truck.
The graphics aren't as good as they were in 1997, but the music, gameplay, and general structure are just as fun as they were back then. FF7 was a fresh start for the series. It was the first game in the series to be in 3D, and it was also the first JRPG to be a worldwide hit. It's a good place to start your own Final Fantasy story because of its memorable characters and deep themes.
Still, better than FF7 Remake, right? We said what we had to say! If you really can't get past the graphics of the original game, the remake is a better choice. But you'll understand the new game better and get a sense of where the Remake series might be going.