WWE 2K23 has a strong roster, but there are some famous people who aren't in it.
The WWE Universe finally knows everything that is in the five DLC packs for WWE 2K23. As usual for the WWE 2K series, the game has a roster full of big names, including present stars, legends, and promising newcomers from NXT.
But even though these DLC packs come with extra Superstars, when longtime fans jump into the action, they can't help but notice glaring holes in the list that make them wonder. Even though the game has a wide variety of matches, the following fighters should have been added.
The Iron Sheik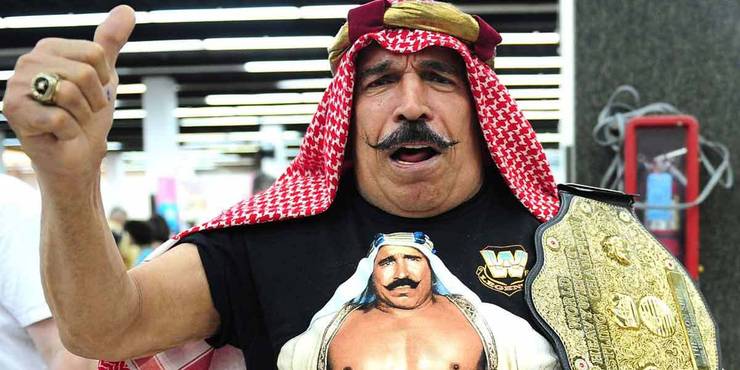 The Iron Sheik became the first and, so far, only Iranian winner in WWE history when he won the WWF World Heavyweight Championship in 1983. Even though he was champion for only 28 days, he helped Hulk Hogan's career take off in a match at Madison Square Garden in January 1984 that solidified both of them as celebrities.
The Iron Sheik was a true heel wrestler who everyone loved to boo because he used his Iranian background to get bad reactions from the crowd. His bad guy image went on to work well with Nikolai Volkoff. After he retired, he became a pop-culture icon because of how funny he was on social media.
Emma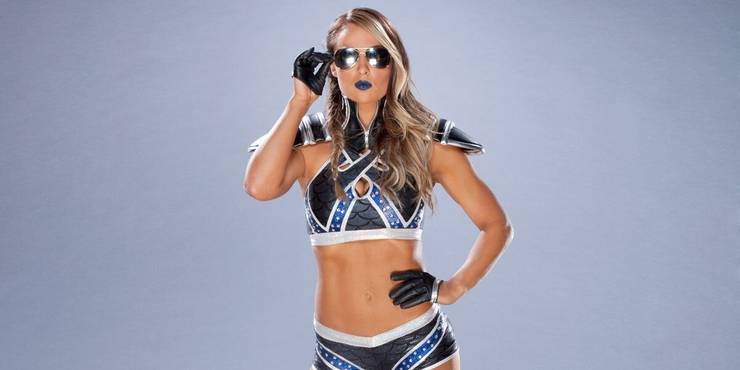 In October 2022, when Emma went back to the squared circle, she faced Ronda Rousey. Emma hasn't been seen as much since she was drafted to the RAW brand in the WWE Draft of 2023, but she still has a well-known reputation for helping to start the Women's Revolution in WWE.
Her connection with Riddick Moss in real life has been the main focus of WWE shows, and she has been used more as a manager to boost his on-screen status. We hope that in future games in the 2K series, we'll be able to play as Emma, who is a great athlete with a unique set of moves.
William Regal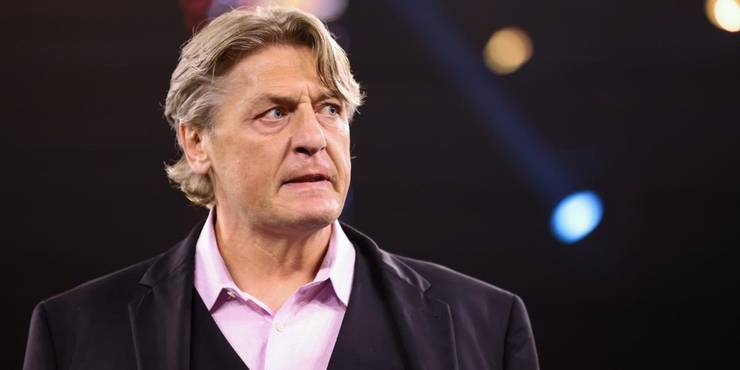 William Regal was one of the best wrestlers ever. There aren't many wrestling champions who can compare to him. Regal's career has given us great submission-based wrestling for more than 30 years. He has won the prestigious title of King of the Ring and the WWE Intercontinental Championship twice, and he has held an amazing 15 WWE titles.
Regal has a big job behind the scenes right now. He uses his experience to find and train the next crop of stars who will shine on WWE's developmental brand, NXT. Regal has done a lot to shape the company's future and deserves to be in the Hall of Fame. This makes it even more surprising that he is not on WWE 2K23's list of playable characters.
Bronson Reed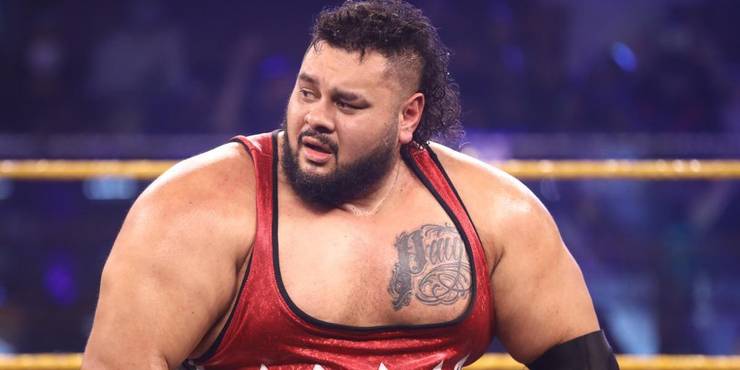 Bronson Reed is a past NXT North American Champion who is very athletic. This makes him stand out as a great performer in the ring. His size puts him in the "super heavyweight" group, but his wrestling style shows a lot of variety. Reed is both a powerhouse and a high-flier. He hits his opponents hard and slams them hard, and he also has a shocking range of springboard and aerial moves.
Bronson Reed gets a lot of attention on WWE's Main-Roster because of his skill. His on-screen persona makes their product seem more real. Even though he's always there, it's still strange that he wasn't in this installment of the WWE 2K series.
Dusty Rhodes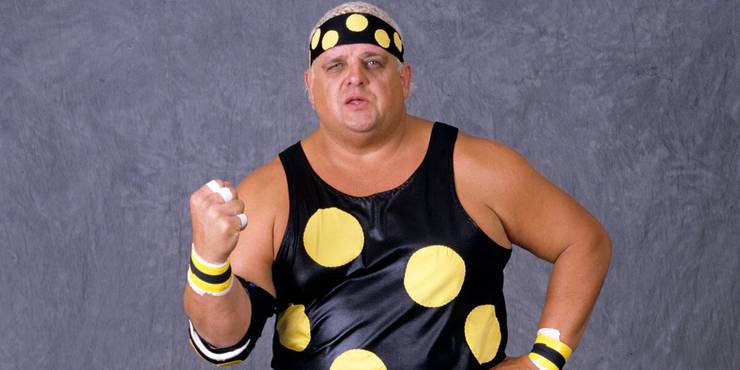 2K has made it a habit to include former fighters in its games as a way to honor them. Dusty Rhodes has done a lot for WWE and its developmental brand, NXT, but he isn't a playable figure in this installment, even though it would be a good time for him to be.
Cody, Dusty's son, made a shocking return to WWE at WrestleMania 38. He was part of a main plot that was meant to finish what his late father couldn't: win the WWE Championship. Cody's attempts to win at WrestleMania 39 didn't work out, but the fact that so much attention was paid to Dusty Rhodes' amazing career that year made it a compelling and important time to honor his memory in Drive Mad.
Gallus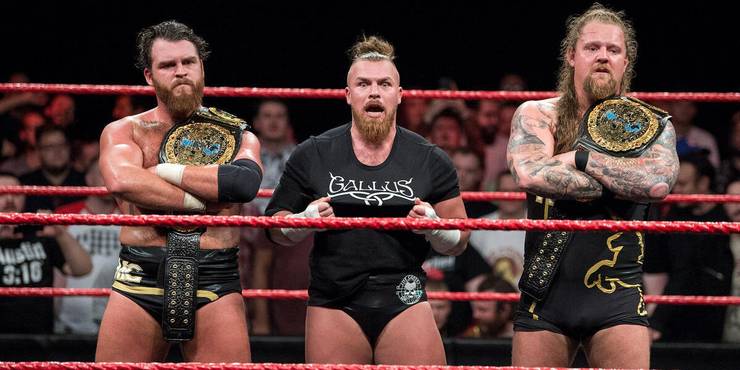 You might think that any tag team that held the NXT UK Tag Team Championships for 498 days would have earned a spot in WWE 2K23. Sad to say, that's not the case with Gallus. The team of Wolfgang and the real-life brothers Joe and Mark Coffey has taken over NXT. In February 2023, they won the NXT Tag Team Championships, which made them even more important.
Gallus's success in both the UK and North America shows that they have a lot of ability and have done great things as a faction. But the fact that they aren't in WWE 2K23 makes me wonder if the selection process was fair.
Carlito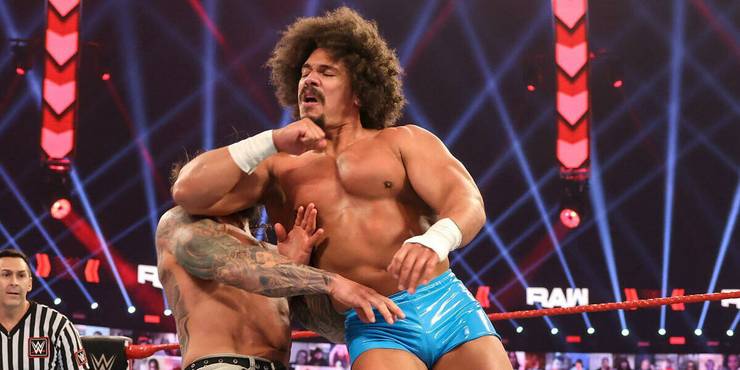 Carlito's success can't be denied, and the huge response to his return at Backlash 2023 shows that he is a well-liked WWE superstar. Carlito has held the prestigious titles of WWE Intercontinental Champion, United States Champion, and Tag Team Champion. These achievements show how hard he has worked and how good he is in the ring, which makes the WWE Universe respect him.
Even though he hasn't been in a WWE game since SmackDown vs. Raw 2010, which was made by THQ, it seems likely that Carlito will be a playable character in future games made by 2K, given how famous he is.
Chelsea Green
The WWE can't ignore Chelsea Green's effect. Because of her unique charm and well-thought-out character work, she stands out among the main cast. She has great chemistry with her partner, Sonya Deville. Together, they have won the Women's Tag Team Championships, showing that she is a top-tier talent.
Chelsea Green's path to success began outside of the WWE, but the fact that she was able to join the company so easily shows how hard she works and how talented she is. Her dedication to her character in the ring has won her a lot of fans, and many people wonder why she isn't in the popular video game series.
Bob Backlund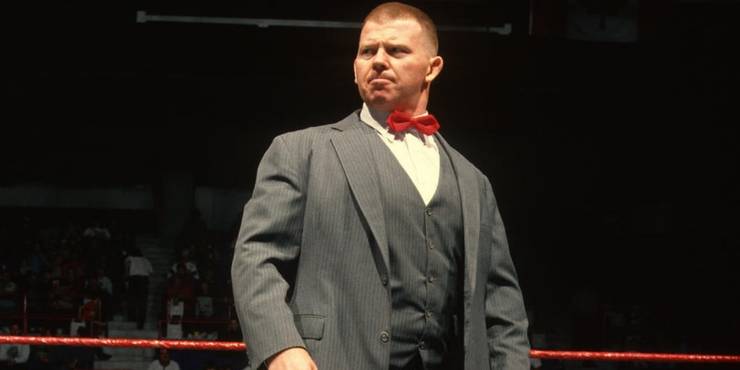 Not many wrestlers can say they held the WWE Championship for 2135 days. Bob Backlund, on the other hand, is sure he can. Backlund had a 30-year run after being inducted into the WWE Hall of Fame and winning two titles.
Even when wrestling was changing all the time, Backlund's great legacy was still important and powerful. Many wrestlers have said that he was a big part of their lives and that they owe a lot to him. As the business has grown and changed, Backlund's values of respect and living a clean life have stood the test of time and will continue to do so for the next generation of talent.
Ric Flair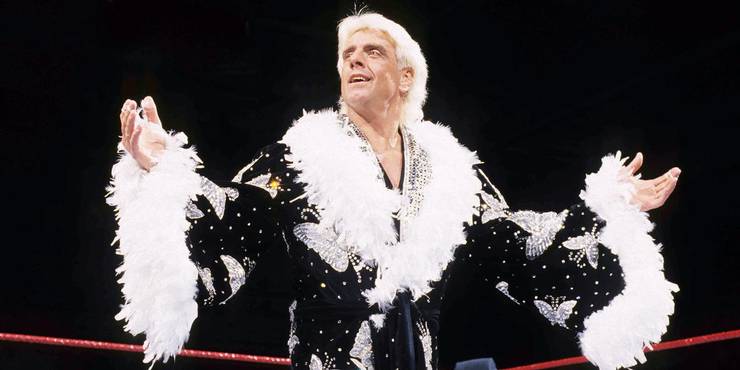 Ric Flair, also known as "The Nature Boy," is the undisputed leader of professional wrestling. With an incredible 16 World Title reigns, he is a star not only in WWE but in the wrestling business as a whole. Every time he was on screen, his bright and flashy personality captivated the WWE Universe. He left behind a memorable legacy.
Since Flair retired, his achievements live on through his daughter Charlotte, who is a star on the main roster and has already won a lot of WWE Women's Championships. Ric Flair's departure from WWE 2K23 is very strange, given how important he was to the wrestling world.